PBS NewsHour Panel Slams Ralph Northam for Pro-Infanticide Remarks
February 03, 2019
Ralph Northam, when not detailing his extensive history as a minstrel performer, likes killing babies. He made that abundantly clear, just before his other "hobby" came to light. Naturally, most folks didn't take kindly to his insistence that baby-killing outside of the womb is the bee's knees.
Even the lefties over at PBS think he's going too far. See for yourself:
Often, when the PBS NewsHour pundits David Brooks and Mark Shields agree on something, they're creating a liberal/Democrat consensus. But the week's events altered the formula dramatically on Friday. First, they both agreed that Democrat Gov. Ralph Northam's blackface/KKK yearbook photo was appalling. Then they agreed that the notion of abortion during birth or after birth was extreme.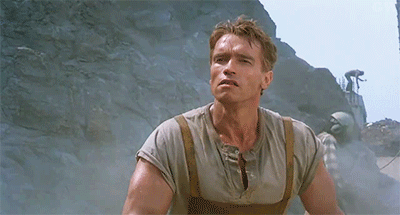 After Brooks made the point that Northam's picture was published in "1984, not 1850," he admitted "frankly, I was a little more appalled by his comments earlier in the week about letting babies die on tables when they're born in late-term abortions. And that was sort of what got this ball rolling. And so I would say, these are two events that I find morally incomprehensible."
I didn't know this was something which needs to be said but, yes, killing babies is bad.
I'm still trying to figure out what the left's angle is with this latest push. Maybe they're trying to counter the peeps against baby-killing by killing the babies even harder. In the hope we'll eventually meet somewhere in the middle. That, or maybe they really are just a bunch of douchetastic evil-doers. Either way, their tactics aren't working.
This might seem like such a no-brainer. Though, fast-forward another decade and killing the babes outside the womb might not be such a no bueno.
Lefties are becoming more extreme. Blackface is bad, sure. Performing "women's healthcare" on a newborn is a whole other level of insanity. Though, a growing number of lefties don't seem to have a problem with it. I guess this is that "progress" they were talking about. Pathetic.
While we're on the subject:
NOT SUBSCRIBED TO THE PODCAST? FIX THAT! IT'S COMPLETELY FREE ON BOTH ITUNES HERE AND SOUNDCLOUD HERE.