Each day we overwhelm your brains with the content you've come to love from the Louder with Crowder Dot Com website.
But Facebook is...you know, Facebook. Their algorithm hides our ranting and raving as best it can. The best way to stick it to Zuckerface?
Sign up for the LWC News Blast! Get your favorite right-wing commentary delivered directly to your inbox!
"She ain't say one damn thing wrong": Charlamagne Tha God praises Nikki Haley on popular bipartisan issue
September 07, 2023
VOTE IN THE LWC 2024 GOP STRAW POLL! CLICK HERE!
Presidential candidate Nikki Haley has been running on the issue that there needs to be mental competency tests for candidates before they assume the role of president. The irony that the two geriatric frontrunners for president are 80 and 76 isn't lost on anyone. Though with recent public health meltdowns from Senators Mitch McConnell and Diane Feinstein, it's become a popular issue. And one Charlamagne tha God thinks Haley is 100% right on.
"We need term limits," he told The Breakfast Club audience. "You definitely need mental competency tests over the age of whatever."
Charlamagne continued, "We wouldn't be having these conversations if there wasn't an obvious cognitive decline. Folks aren't just saying this because these people are older. It's because it's obvious something is wrong."
My favorite part was DJ Envy making a generic comment about how in decline our leaders are, "We've seen them trip up, trip down, we've seen them fall off a bike, we've seen them shake hands that weren't there, we've seen them get sandbagged."
Turns out, he was talking about the same dude.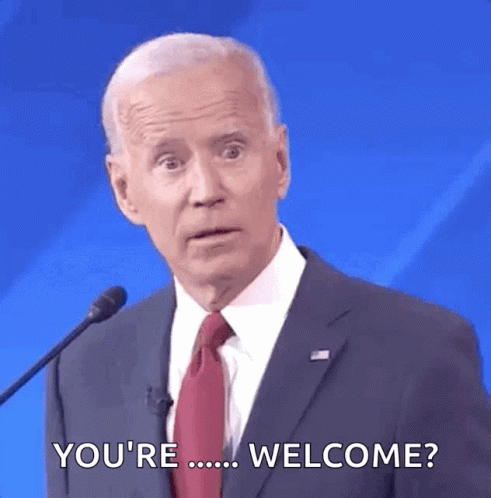 But the bigger issue is that BOTH PARTIES have an old as f*ck problem. Blame the local parties, Republican and Democrat, for not forcing these candidates to pass the torch. Blame their staffers for propping up geriatrics who don't know where they are, what they're doing, or who pooped in their pants just so those same staffers don't have to look for real jobs.
Also, voters deserve blame too. You get what you vote for, and this is what you get when you don't give a sh*t. A country that is literally being run by bones.
They brought up a great point on the show. If not term limits, a maximum age. You have to be 25, 30, and 35 to run for congress, senate, and president. Make a maximum age that is indexed with the retirement age. If sixty-five is too old to still be driving to work in an office, EIGHTY is too old to have access to our nuclear codes.
><><><><><><
Brodigan is Grand Poobah of this here website and when he isn't writing words about things enjoys day drinking, pro-wrestling, and country music. You can find him on the Twitter too.
Facebook doesn't want you reading this post or any others lately. Their algorithm hides our stories and shenanigans as best it can. The best way to stick it to Zuckerface? Sign up for our DAILY EMAIL BLASTS! They can't stop us from delivering our content straight to your inbox. Yet.