Nikki Glaser fills in for Jimmy Kimmel, breaks late-night protocol ROASTING Biden, Kamala, Pelosi's embalmers
August 26, 2022
Nikki Glaser filled in for Jimmy Kimmel Thursday night. Kimmel is off on the Pfizernerna corporate retreat or something. Like any time Jimmy isn't on the show, the monologue was watchable and even mildly amusing. Glaser roasted politicians Friar's-Club style, and unlike most late-night shows, went after Democrats.
Republicans got it worse, naturally. Even without Kimmel there, it's still late-night.
Also, NSFW warning. Nikki works blue.
On Biden: "He's so old, if he gets a second term he'll be the first president to be assassinated by a slick bathtub."
On Kamala Harris: "Kamala Harris is still missing. And if you have any information on her whereabouts, please contact her parents, they miss her. We don't, but they do. I have a theory, though, that we haven't seen much of the vice president lately because she's sentenced herself to jail. I think she just missed the rush of putting an innocent person behind bars."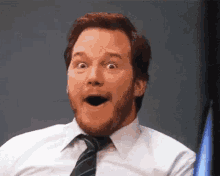 On Nancy Pelosi: "It would be easy to make a joke about Nancy Pelosi's looks, but I actually think the embalmers did a really good job, so I'm not gonna go there. Nancy Pelosi is such a giving person, she even donated the extra skin from her facelift to reinforce Mitch McConnell's jawline."
Don't get me wrong. Her bars about politicians we like are funny, too. The whole clip is a nice palate cleanser to send you into the weekend.
I just find it funny that Kimmel's show is at its most watchable and less reading-one-liners-sent-to-him-by-the-Democratic-National-Committee whenever anyone replaces him.
Dana Carvey filled in. He wrecked Ol' Puddinghead.
Chris Pratt filled in and broke all best practices when he didn't say anything political at all. He was there as Chris Pratt in all his prattness. It was enough.
A typical Kimmel monologue starts with an assistant scrolling through an MSNBC fan fiction subreddit, choosing five comments at random, and posting them into a Word document. That's where it ends, too.
The Louder with Crowder Dot Com Website is on Instagram now!Follow us at @lwcnewswire and tell a friend!