Each day we overwhelm your brains with the content you've come to love from the Louder with Crowder Dot Com website.
But Facebook is...you know, Facebook. Their algorithm hides our ranting and raving as best it can. The best way to stick it to Zuckerface?
Sign up for the LWC News Blast! Get your favorite right-wing commentary delivered directly to your inbox!
Articles
New Jessica Yaniv Accuser Comes Forward to Reveal a Disturbing Account
August 20, 2019
He's baaack! Just when you thought the news cycle has moved onto anti-Semitic congresswomen, we get the ugly penis flapper assaulting our eyes. A new story from The Post Millennial, which has been absolutely killing it with the reporting on Jessica Yaniv, has now revealed another Yaniv accuser has come forward.
Yaniv first contacted Jane Doe nine years ago, when Jane was 16 via a now kaput website MyYearbook, after seeing some of Jane's tech-related topics. At the time, Yaniv was blogging for a site (also no longer in existence) "GizmoFusion." The employees were remote workers, so thankfully Doe never had to sit next to Yaniv in an office space. Offices are hellish enough without a sex pervert staring at your breasts.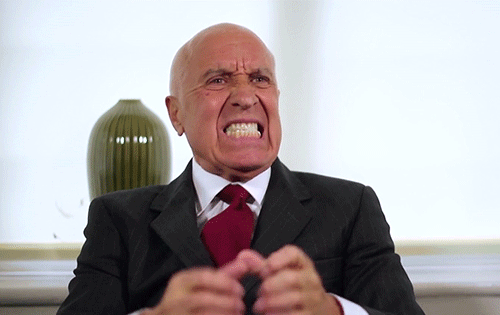 Yaniv wasn't subtle. Rather than starting Jane Doe on Blackberry reviews, or whether or not the iPhone was here to stay, Yaniv asked Doe to review sex toys. What tech website doesn't delve into such things as dildos and butt plugs? Just common sense. Doe refused, which is when Yaniv completely backed off and had Doe write about what gifs performed the best on MySpace. Just kidding, Yaniv sent dick picks, then pressured Doe to reciprocate.
For the thousandth time, women do not want to see your penis. This one doesn't even need a flow chart going over when it's appropriate to shove a camera in your pants. It's never.
A ward of the state and living on her own as a youth, Doe was looking for an "in" to an industry she so loved. Doe says Yaniv promised her video games and free technology—a dream for any teenager.
I kind of feel Doe's pain here, a 16-year-old girl gets a jump on what could be a great career, and some sick pervert is standing in her way, naked. Plus, since Doe has seen Yaniv's trunk junk, she can confirm Yaniv isn't half and half. Yaniv is a dude. A gross dude. So when Yaniv says he's intersex and can have a period, no.
Doe claims that Yaniv's demands became so intense that she eventually declined a major opportunity to attend CES—the Consumer Electronics Show held annually in Las Vegas. "[JY] ramped up pressuring me for nude [photos] and signed me up to CES as press. Once I was approved, [JY] demanded I share a room… I ended up not going because I was creeped out."
Yes, it does get worse from there. Creeps never take no for an answer. Instead of letting this go, Yaniv got even more creative and used a fake online account, "Krista Gunn," which used a profile photo stolen from a porn site. "Krista Gunn" reached out to Doe saying Krista was also an employee of GizmoFusion and just needed some girl talk. Clever.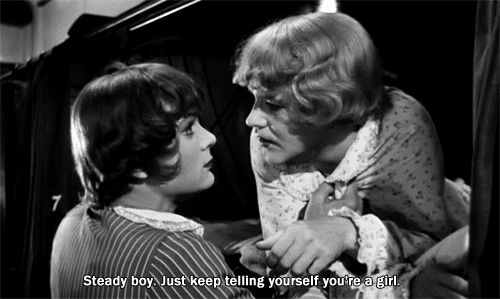 But a pedophile sick pervert is still a pedophile sick pervert, no matter how booby the fake online profile photo. Not long after reaching out to Doe, Krista Gunn sent explicit photos of "herself" to Doe in hopes Doe would reciprocate. Since Doe is a teenage girl and not a gay man, she never did. That's when Yaniv as Yaniv addressed Doe saying Krista Gunn, who was Yaniv in disguise, complained about Doe not sending explicit pictures in return. Because that's what girls never do.
Surely it can't get worse than this, you say. Oh but it does. While Jane Doe exited stage right, Yaniv tried exercising his creepy wiles on another girl at the CES convention. Yaniv apparently made physical advances, resulting in [Name Redacted] slapping Yaniv.
Pier continues, "During the trip, [Name Redacted] confided in me that [JY] was continuously trying to sexually act on her. [JY] would make multiple advances, always tried to touch her and be close to her even though she stated she did not want that and I was not comfortable with it."

[Name Redacted] also says Yaniv grabbed her face aggressively, causing her to slap him away.
Touching. Unwanted touching. Gosh, that kind of sounds like sexual misconduct to me. If you're wondering if it gets worse, of course it does. Go over to The Post Millennial to read the article in its entirety, which also explores how Yaniv doxxed Blaire White. Related: WATCH: Blaire White Hammers Jessica Yaniv for Being a Perverted Creep. Yaniv Brandishes a Taser.
Here's my question: when will the Canadian Mounties declare enough is enough? At what point do we remove Yaniv from the leftist's favorite pound for pound rankings list, and add Yaniv to whatever Canada's version of the Registered Sex Offender watch list? How much more evidence does Canada need that Jessica Yaniv is leveraging 2019's obsession with transgenders to access young girls?
Sadly that's a rhetorical list of questions. Yaniv will likely be taken seriously as a sex predator and not a transwoman the moment there's proof Yaniv molested a girl.
Tell me I'm wrong.
Need a quick laugh? Check out and subscribe to our new YouTube channel CROWDER BITS for Louder with Crowder skits, opens, and parody videos!