Each day we overwhelm your brains with the content you've come to love from the Louder with Crowder Dot Com website.
But Facebook is...you know, Facebook. Their algorithm hides our ranting and raving as best it can. The best way to stick it to Zuckerface?
Sign up for the LWC News Blast! Get your favorite right-wing commentary delivered directly to your inbox!
Articles
MSNBC Asks Why The NRA 'Doesn't Support Black People.' But It Does...
April 16, 2018
Leftists hate the NRA like Planned Parenthood hates unsmashed babies. They've labeled the organization as "terrorists" for committing the crime of owning guns (see Keith Olbermann Wants the NRA Labeled a Terrorist Organization). Now, MSNBC is after the group for supposedly not helping black people.
On Sunday's AM Joy, during a discussion of her interview with pro-gun liberal rapper Killer Mike, host Joy Reid suggested that the NRA had railed against President Barack Obama because he is black, and MSNBC contributor Toure Neblett accused the pro-gun group of not doing anything to defend minority gun owners.

Toward the end of the show, after her interview with Killer Mike from the previous segment, Reid went to Neblett for his reaction, and he wrongly seemed to suggest that the NRA was founded as a reaction to the Black Panther movement of the 1960s. Neblett: "If he (Killer Mike) wants to talk about increasing gun ownership, right, where is the NRA for black and brown people? It starts as a reaction to the Black Panthers, as you note."
Yeah, here's the thing about that. It's zero parts true. In fact, NRA TV's Colion Noir just debunked that very same sentiment in this clip below.
A quick Google search before the show and this whole segment could have been avoided. Alas, Joy Reid was too busy shedding her reptilian skin and assuming her human form. No word on how many flies she ate. It's a "leftists are terrible" joke. Not a race joke. Stop.
Anti-gun activists are continuing to showcase how much they don't know about guns, the NRA, and the Second Amendment (see IDIOTS: Liberal Vox Proves They Know Nothing About Guns...Again!). All things they have plenty of thoughts on. Rather than become informed on the subject, they continue to shamelessly launch misinformation from their squawk cannons. Leftists are so wrong on the subject they've even invented a term called "gunsplaining." For when someone more knowledgeable corrects their wrongness and provides them with facts.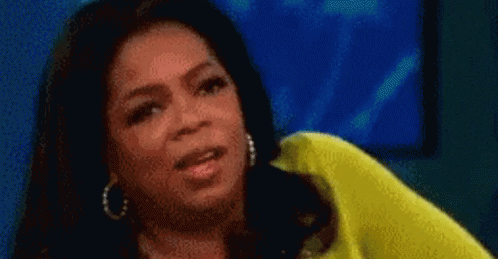 Democrats have long ridiculed gun owners for being "paranoid" about the left wanting their guns. Yet here we are, with leftists who have no interest in learning about the gun culture. They'd rather hulk smash it into oblivion.
Don't take my word for it. See with your own eyes. Behold, even more stupidity for your viewing pleasure:
NOT SUBSCRIBED TO THE PODCAST? FIX THAT! IT'S COMPLETELY FREE ON BOTH ITUNES HERE AND SOUNDCLOUD HERE.