Each day we overwhelm your brains with the content you've come to love from the Louder with Crowder Dot Com website.
But Facebook is...you know, Facebook. Their algorithm hides our ranting and raving as best it can. The best way to stick it to Zuckerface?
Sign up for the LWC News Blast! Get your favorite right-wing commentary delivered directly to your inbox!
Articles
MSNBC Guest Claims Only 'Three White Truck Drivers' are Against Impeachment
June 03, 2019
Get a load of this MSNBC guest. He seems to think everybody is onboard to impeach the Donald. Well, except for white people, of course. Though, they're only "three truck drivers in a diner" according to this guy.
See for yourself:
On Joy Reid's MSNBC show, regular guest Elie Mystal blamed "white people in the middle" for the failure of the Dem congressional leadership to initiate impeachment proceedings against President Trump.

Mystal disparagingly stereotyped the white Dem voters he had in mind as "three truck drivers . . . in a diner." In contrast, claimed Mystal, "the black and brown community is overwhelmingly in favor of impeachment." Concluded Mystal: "Nancy Pelosi and the Democrats at some point have to acknowledge their base."
Uh, white people are still the majority race in America. Hardly an insignificant voting bloc.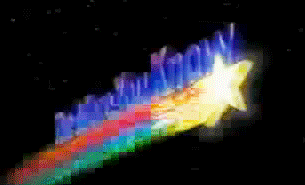 Yep, according to this guy, there's only three of us in a diner, chowing on flapjacks and listening to Waylon Jennings while we let our Peterbilts cool down. Which really makes me wanna go to truck driving school. My callsign will be Sidewinder, but that's beside the point.
Some Democrats aren't keen on impeachment because they're not just looking to satisfy "their base." Impeaching a president without good cause could lead to a huge backlash. As in Trump supporters going nuclear with rage and heading to the polls. Don King's brother here would find out very quickly there's a lot more than three of those truck drivers.
The left is so ready to go through with unseating Trumpy, they don't stop to think about the consequences. Nancy Pelosi is worried about going after the Trumpster because it could spell doom for Democrats. Though, impeachers are too busy screeching "Orange Man bad" to think of such a thing.
NOT SUBSCRIBED TO THE PODCAST? FIX THAT! IT'S COMPLETELY FREE ON BOTH ITUNES HERE AND SOUNDCLOUD HERE.