Each day we overwhelm your brains with the content you've come to love from the Louder with Crowder Dot Com website.
But Facebook is...you know, Facebook. Their algorithm hides our ranting and raving as best it can. The best way to stick it to Zuckerface?
Sign up for the LWC News Blast! Get your favorite right-wing commentary delivered directly to your inbox!
Mike Rowe Blasts Idiotic Idea that College 'Makes People Smarter'...
July 16, 2016
Can there ever be too many Mike Rowe posts blasting higher education and the elitist attitudes around it? We don't think so. In that honor, we have yet another Mike Rowe is the Sh!t post.
This week, one of Rowe's readers took issue with a University of Phoenix ad that basically said no matter how hard you work, you won't "have a brain" unless you have a college degree.
Rowe was not amused...
To be clear, I support the notion of self-betterment under any circumstance, and I love the images of busy people with busy lives working hard to improve their intellectual capacity. But the actors in this spot all appear to be constipated. Collectively, they're smug, sleepy or angry. Some seem resentful and even contemptuous. Of what, I'm not sure. Maybe the director was going for "determined," or "confident," and maybe those qualities might have shown through if not for presence of that timeless melody forever associated with a mentally-challenged scarecrow who laments his own deficiencies by bemoaning the absence of a cerebral cortex.

To be fair, the lyrics have been changed from the ones that Ray Bolger made famous on The Yellow Brick Road, but they have not been improved. The last few lines in particular, are especially troubling.

"A degree is a degree,

You're gonna want someone like me,

But only if YOU have a brain."

To your point, Jack, what does this mean? Does it mean that people with brains only hire people with degrees? Does it mean a person with a skill but not a degree, is not the kind of person who can expect to be hired by a person with a brain? If so, are we then to conclude that a person without a brain is more likely to hire a person without a degree? Finally, if "a degree is a degree," why are they all so damn expensive? Maybe that's why everybody looks so angry?
Because here's the thing: college degrees don't make you smarter. I have a hard truth for you: you either are smart, or you're not. And guess what? People are smart in some areas, not so smart in others. I'll use myself as an example, because why not? I like to think of myself as being good with the words. But heck, every now and again someone will send me a tweet or shoot me a note informing me I misspelled a word. Usually a simple one. Like "smart." It's always humbling, so keep them coming. But my perceived smarts when it comes to the written word do not translate to calculus. I was good at math to a point, then I turned into the intellectual equivalent of a zombie in search of brains.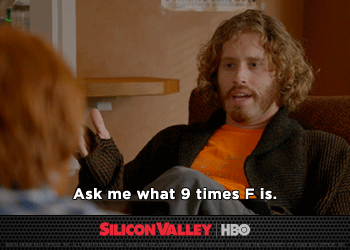 A college degree, whatever that degree is, will provide you with more education. But anyone, regardless of intellectual capacity, is capable of learning more. Well, unless you're an SJW amoeba who finds logic triggering. Those people don't need education as much as they need their self-inflicted lobotomy reversed. Sadly, science hasn't reached that point.
But most everyone can learn something more than they already know. That's what an education actually is. Learning something more. Not getting smarter. Not "getting a brain." I mean, have you seen some recent college graduates?
So no, having a college degree, as Rowe points out, doesn't make you better than the plumber who doesn't have a degree. Because that plumber could just as easily get a degree in gender studies. He just made the wiser choice of dealing in physical crap.
Speaking of how insane college is these days, check out the ignorance here:
NOT SUBSCRIBED TO THE PODCAST? FIX THAT! IT'S COMPLETELY FREE ON BOTH ITUNES HERE AND SOUNDCLOUD HERE.