Each day we overwhelm your brains with the content you've come to love from the Louder with Crowder Dot Com website.
But Facebook is...you know, Facebook. Their algorithm hides our ranting and raving as best it can. The best way to stick it to Zuckerface?
Sign up for the LWC News Blast! Get your favorite right-wing commentary delivered directly to your inbox!
Megan Rapinoe lashes out at Dave Chappelle, claims his "verbal violence" is to blame for protecting girls' sports
July 11, 2023
Meghan Rapinoe, hands down the most insufferable specimen in the sporting world, blames comedian Dave Chappelle for all the verbal violence against trans people in America. Somehow this ties into people wanting to protect girls' sports. Also, she thinks verbal violence is a thing.
The failed lingerie model and sandwich spokesman has announced her retirement from soccer. Unfortunately, per an interview with Time, she won't go quietly.
When it comes to the unfair advantages that boys have against girls -- even if those boys now claim that they are girls -- Rapinoe has been clear that she doesn't want your daughter to have the level playing field she had growing up. Even though we've seen what happens when elite girls attempt to play soccer against male retirees. And that if your daughter has a problem with having opportunities stolen from her, she should suck it up and you should quit being such a -phobe.
You're taking a 'real' woman's place,' that's the part of the argument that's still extremely transphobic. I see trans women as real women. What you're saying automatically in the argument—you're sort of telling on yourself already—is you don't believe these people are women.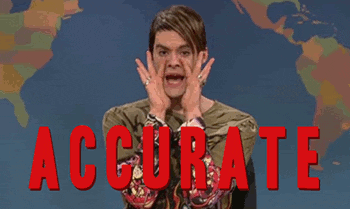 She then makes a nonsequitur to blame everything on Dave Chappelle. And that when people hear women such as ESPN's Sage Steele and gay icon Martina Navratilova speak out on behalf of fairness and biology, what they are really hearing are Chappelle's hilarious jokes.
I don't want to mince words about it. Dave Chappelle making jokes about trans people directly leads to violence, whether it's verbal or otherwise, against trans people. When Martina or Sage or whoever are talking about this, people aren't hearing it just in the context of elite sports.
It's not the first time Chappelle has been accused of violence by saying words. Even violence as silly as "verbal" violence, which isn't a thing. The comedian has addressed the matter before and admitted that perhaps in a way, his words have led to violence. Violence FROM trans activists against his fans.
One of the things that these people, the trans and their surrogates, always say is that my jokes are somehow gonna be the root cause of some impending violence. But I gotta tell you, as abrasive as [the activists] were — the way they were protesting, throwing eggs at people, throwing barricades, cussing and screaming — nobody beat 'em up.
Rapinoe first entered the public eye when she complained that girl soccer players were not getting paid as much as boy soccer players. Apropos of nothing, the women's team averaged 7,894 attendees per game in 2022. The men's team averaged 21, 033 attendees.
It is unclear what Rapinoe plans to do in her post-soccer life. If I were to guess, she'll take a job as an analyst on MSNBC. Or a job with the Biden Administration. Joe Biden has made it clear the most important plank in the Democrat Party's platform is making sure boys feel comfortable in girls' locker rooms as they dominate in sports.
><><><><><><
Brodigan is Grand Poobah of this here website and when he isn't writing words about things enjoys day drinking, pro-wrestling, and country music. You can find him on the Twitter too.
Facebook doesn't want you reading this post or any others lately. Their algorithm hides our stories and shenanigans as best it can. The best way to stick it to Zuckerface? Sign up for our DAILY EMAIL BLASTS! They can't stop us from delivering our content straight to your inbox. Yet.