Each day we overwhelm your brains with the content you've come to love from the Louder with Crowder Dot Com website.
But Facebook is...you know, Facebook. Their algorithm hides our ranting and raving as best it can. The best way to stick it to Zuckerface?
Sign up for the LWC News Blast! Get your favorite right-wing commentary delivered directly to your inbox!
Watch: US women's soccer team gets WRECKED by an older male team of retirees
June 05, 2023
On Friday, a women's soccer team that included members of the CURRENT U.S. National team in a 32-team tournament for a $1M prize. The Women's Team lost 12-0 to Wrexham, a team of retirees who last played in the early 2000s.
You see how easy it really is in how little the guys celebrate. There's no real joy in defeating a vastly inferior opponent in any sport. https://t.co/kYSsYoyuQ5
— Gerald A (@GmorganJr) June 5, 2023
The girls were very chatty prior to the throttling. Heather O'Reilly called out Wrexham's celebrity owners Ryan Reynolds and Rob McElhenney. Ironic, because the girls getting crushed by older, retired men sounds like something they would do on It's Always Sunny in Philadelphia.
A 12-0 shutout later, the girls weren't as trash talky. Afterward, O'Reilly says the result didn't matter because, quote, "We don't care because we're living, we're being bold, we're being brave."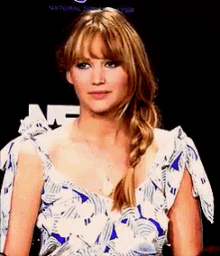 Gerald (filling in for Crowder) and the gang had a lot of fun at the team's expense on today's show: