Watch: Megyn Kelly, Mary Katherine Ham discuss their issues with Jeffrey Toobin's penis and CNN
October 25, 2022
CNN contributor Mary Katherine Ham shared one of the most absurd media stories imaginable. She addressed her suspension from CNN. Her suspension from CNN... that CNN never told her about. She only found out she was suspended from CNN when CNN called her and said "good news, your suspension has been lifted."
Dig a little deeper, you find out she was suspended for getting into it on Twitter with another CNN employee over how the network dealt with Jeffrey Toobin whipping it out and playing with himself on a Zoom call. Dig even deeper, you find out her suspension was seven months while Toobin's was eight. So the difference between jerking off in front of co-workers and criticizing someone jerking off in front of co-workers? One month. This is CNN. They handled Toobin more gently than he handled himself.
Megyn Kelly, a connoisseur of exposing liberal media hypocrisy herself, had MKH on to discuss further.
Wait, did I forget to mention CNN never told MKH about the suspension because she was pregnant at the time and they weren't sure how she'd handle it? My bad.
While unspoken, I'm sure Toobin having the "right" political opinion and MKH having the "wrong" political opinion factored into CNN's decision while doling out punishments. The bigger issue is the much more gross hypocrisy, that Mary Katherine was rather blunt about.
As a woman in media, I have been asked to comment on every errant penis in the media industry -- and there were so many -- for the past five years, sometimes at the exclusion of all the other things I'd like to talk about like tax policy, health policy, and foreign policy. And yet I do it because it's the right thing to do, even though it can be a little humiliating to be on TV talking about nothing but errant penises of your colleagues. I reject that this is the one penis that I'm not allowed to talk about. I reject it.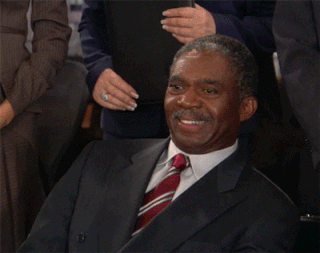 Lesson learned. While it is inadvisable for any man in media to play with his schlong in front of coworkers (yes, even on a Zoom call), if you're going to get away with it you need to have the correct political opinions. If you are a woman who takes issue with it, especially one with the wrong political opinions, you best keep quiet about it unless you want to develop a reputation.
As a side note, there is one thing in the entire Toobin's wiener brouhaha I can't figure out... who the hell gets that turned on by conference calls? Any conference call I've ever been stuck on, all I can think of is how much I hate my life.
Editor's Note
LwC is on Substack now! Each day we overwhelm your brains with the content you've come to love from the Louder with Crowder Dot Com website.. but algorithms hide our ranting and raving as best they can. The best way to stick it to Big Tech? Subscribe to For the Content!
BALLSY: UFC Fighter PROMOTES CHRISTIANITY in Islamic Abu Dhabi! #UFC280 | Louder With Crowderyoutu.be