Each day we overwhelm your brains with the content you've come to love from the Louder with Crowder Dot Com website.
But Facebook is...you know, Facebook. Their algorithm hides our ranting and raving as best it can. The best way to stick it to Zuckerface?
Sign up for the LWC News Blast! Get your favorite right-wing commentary delivered directly to your inbox!
2020 Election
Marianne Williamson Receiving Campaign Donations from Republican Trolls
July 01, 2019
Marianne Williamson is my new favorite candidate for president. Nothing brings more joy to me than to see a certifiable crazy-person lefty making a fool of herself on national television. I hope she'll stick around for a while, and I'm not alone. Apparently, a bunch of Republican trolls are donating to her campaign to keep her in the race.
Not even joking:
Author Marianne Williamson's quirky, love-conquers-all approach on the Democratic debate stage Thursday drew applause, ridicule and confusion. On Friday, she was attracting donations. From Republicans.

GOP strategist Jeff Roe, who ran Texas Sen. Ted Cruz' 2016 presidential campaign, tweeted out to his 16,000 followers asking fellow Republicans "to donate $1 to keep this vibrant democrat on the debate stage. One debate performance is not enough."

At least several people appear to have taken up the challenge based on responses to Roe, accompanied by copies of receipts of their campaign donations.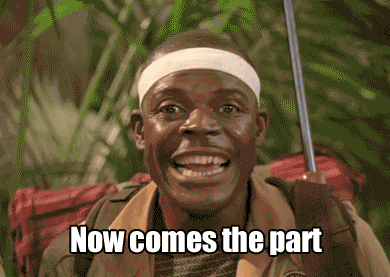 I fully endorse this move and I plan on contributing whatever I can. The human train wreck known as Marianne must not be hindered in her quest to destroy Donald Trump using love. Which, I'm assuming, closely resembles the Care Bear Stare.
When you're able to make Pocahontas Warren, Spartacus Booker, and Eric Suckwell look sane by comparison, you know you're special. This is why all of us should be getting behind Williamson. She's one-of-a-kind in her mental instability. She saw all the looniness from her fellow lefties and said "girlfriend, you are so on."
I don't know who will come out on top in this election, but I do know it will be entertaining, right up until the end. Now, if you'll excuse me, I'm off to make my donation.