Each day we overwhelm your brains with the content you've come to love from the Louder with Crowder Dot Com website.
But Facebook is...you know, Facebook. Their algorithm hides our ranting and raving as best it can. The best way to stick it to Zuckerface?
Sign up for the LWC News Blast! Get your favorite right-wing commentary delivered directly to your inbox!
Police
Man impersonating a police officer pulls over off-duty police officer
September 10, 2022
How unlucky must one be? Imagine: You're driving down the road intent on pulling someone over, impersonating a police officer. Who knows why someone would do this, but let's just say that's a thought that popped into your mind. You see all those cars going down the road and finally decide, "That one! I want to pull over that guy!" And then, when you get that dude pulled over and walk up beside the vehicle in your half-assed uniform, you come to find that you pick what was probably the only vehicle within miles that happened to be driven by an off-duty cop. That's some sh*tty luck.
And that was the luck of a man named Jose Flores Ortiz, who did this exact thing this past weekend in Brighton, Colorado. A Facebook post from the Brighton Police Department describes the entire thing in detail.
Dipweed was arrested and charged with a litany of crimes.
Impersonating a police officer
Prohibited use of a weapon
Driving under the influence
Reckless driving
Use or possession of red or blue lights
Illegal possession or consumption of alcohol in a motor vehicle.
Oh, so he was drunk! Still not a good idea. The department is reaching out to the community, presumably to see if this guy has pulled his stunt on other motorists who weren't off-duty police officers.
Would anyone actually believe this guy was a cop, though?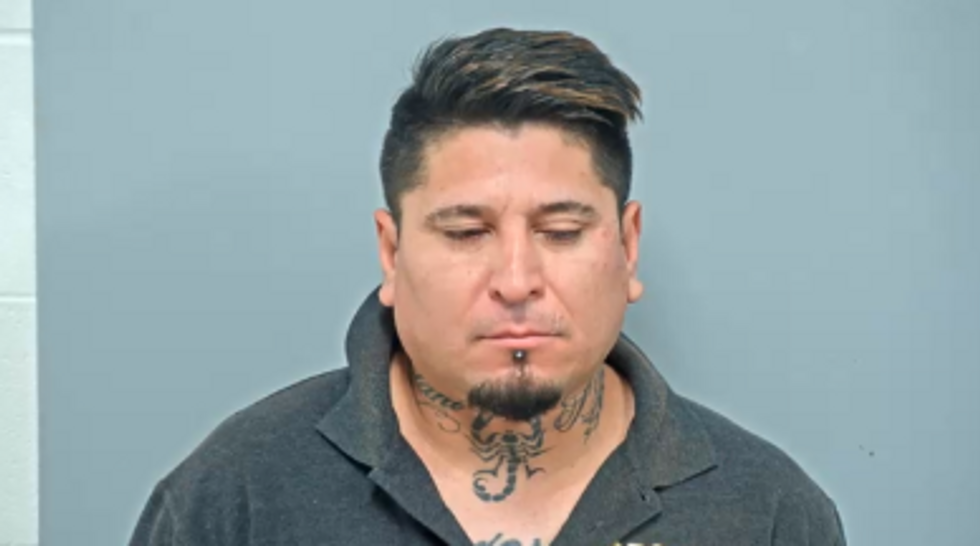 I don't care what your badge looks like, I'm not going to believe you're a cop if your lip is pierced while on duty. What a clown. And that's not even taking into account the scorpion neck tattoo. Stick to safe, fun impersonations like Donald Trump, Brian Stelter, and Kamala Harris.
The moral of the story: Cops and robbers, much like Trix cereal, is just for kids. If you're trying to play the adult version, you can expect to end up in jail.
The Louder with Crowder Dot Com Website is on Instagram now!Follow us at @lwcnewswire and tell a friend!
The Reason Police Are Quitting EVERYWHERE! | Louder With Crowderwww.youtube.com