Each day we overwhelm your brains with the content you've come to love from the Louder with Crowder Dot Com website.
But Facebook is...you know, Facebook. Their algorithm hides our ranting and raving as best it can. The best way to stick it to Zuckerface?
Sign up for the LWC News Blast! Get your favorite right-wing commentary delivered directly to your inbox!
joe biden
Watch: Latino Voters Explain How Joe Biden Turned Them Republican
November 05, 2021
Joe Biden ran on a campaign of Trump's a raaaaaaaacist, illegal immigration for all, and the government is going to throw money at you. That first part was curious because Trump was the first Republican to make inroads with every group of minority voters. But whatever. Democrats don't care about facts, and Joe Biden barely remembers where he is. The question was if the Trump thing was just a fluke. Judging from the results of election day, nope!
I'm counting on my friend and fellow wrestling fan Jorge Bonilla from the MRC that these are accurate translations.
"I believe that Biden turned me into a Republican. Biden is destroying the economy, inflation is through the roof, and everything is terrible."
Astrid Gamez was already a Republican. She shares her thoughts on why so many other minorities have stopped being afraid to speak out. SPOILER: Because of the left.
"I believe that Republicans now, especially we minorities, have stood up because I'm sick of people stigmatizing me (for being) a Republican and be being expected not to speak up."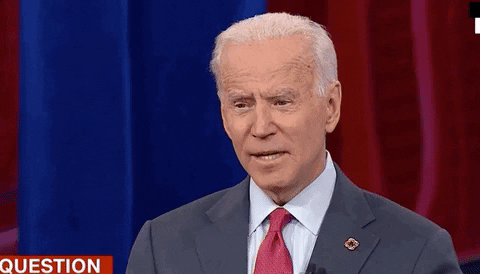 Here's the truly dangerous thing for Democrats. Biden won in 2020 because of suburban women being turned off by Donald Trump. Suburban women returned home to Republicans in 2021 AND Republicans held on to Trump's inroads with minority voters, in some areas, even expanded on them. Having a year-long preview of what leftists REALLY have planned for the country turned everyone off, especially the radical left, whose response to Tuesday was to quadruple down on calling voters raaaaaaaaaacist.
Tuesday night was a preview of what's to come in 2022. Thankfully, Joe Biden and the people who control Joe Biden are too clueless to realize that.
Get your content free from Big Tech's filter. Bookmark this website and sign up for our newsletter!
Women Strike Back Against the Left in Virginia Election #wokelash | Louder With Crowderyoutu.be