Each day we overwhelm your brains with the content you've come to love from the Louder with Crowder Dot Com website.
But Facebook is...you know, Facebook. Their algorithm hides our ranting and raving as best it can. The best way to stick it to Zuckerface?
Sign up for the LWC News Blast! Get your favorite right-wing commentary delivered directly to your inbox!
Watch: Las Vegas man discovers the hard way when you throw a flying knee at a cop, look out for his friends
June 05, 2023
What happens in Las Vegas stays in Las Vegas. Unless you attack a cop with a flying knee, then get your ass beat by his friends on Freemont Street. During those very specific instances, what happens in Las Vegas becomes content. Sweet, glorious, content.
We haven't had this much fun in Vegas since the stripper nuns were wildin' out on the street. The guy at the bottom of the cop pile didn't have fun. But we're having fun watching.
It is unclear what led to the incident. Other than alcohol was most likely involved because... Vegas. Unfortunately for our friend, he hit the strip wearing his bad-idea jeans. He's also been watching way too many Jorge Masvidal fights and thought it was easy to knock someone out with a flying knee.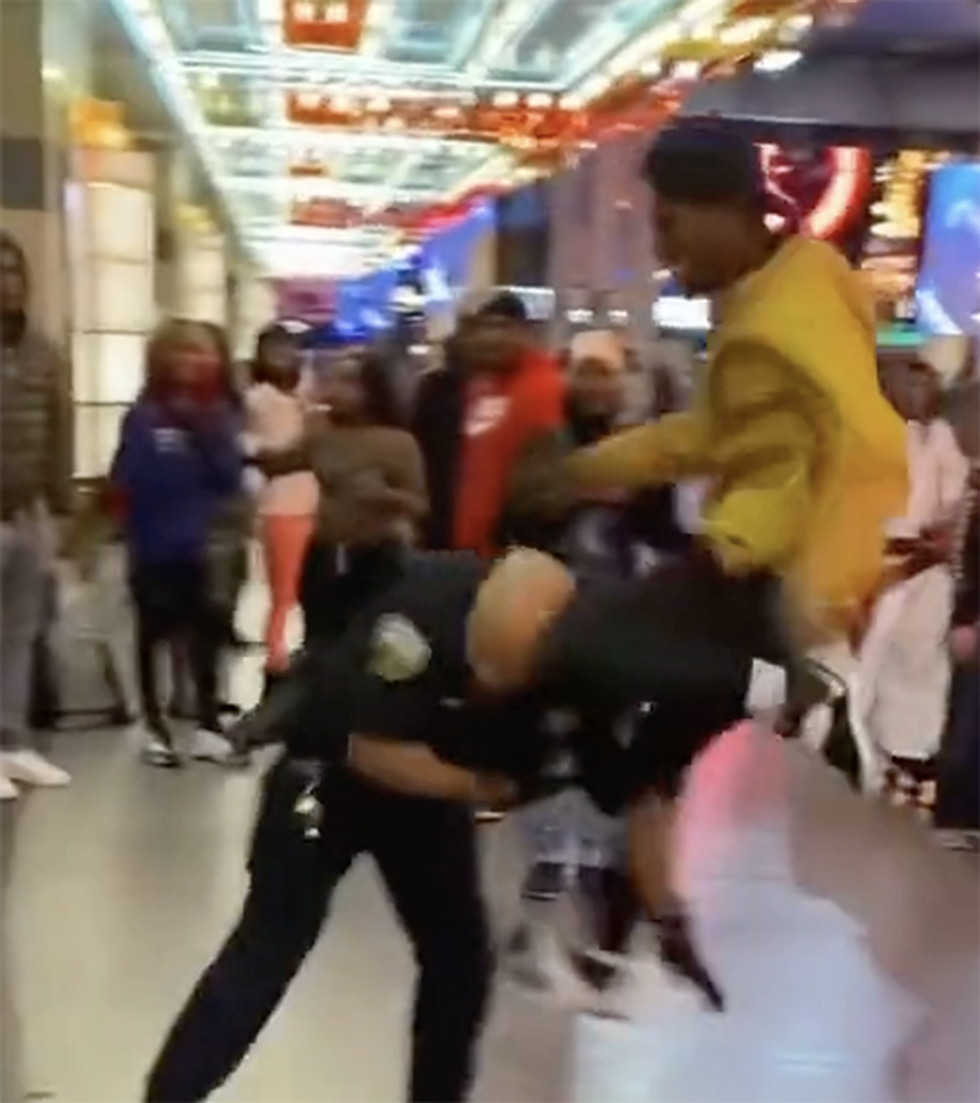 Here's some life advice. If you are going to attack a cop on a crowded public street with a flying knee, run. Don't stand around. Our dude seemed legit surprised there was a second cop on the street of Las Vegas in the evening.
Then a third. Then a fourth. Then some security guards, who are always looking for an excuse. Tying the incident together was the man with the iPhone who was enjoying weed being legal and remembered to do it for the content.
At the bottom of the pile is the instigator, wondering why everyone is so upset.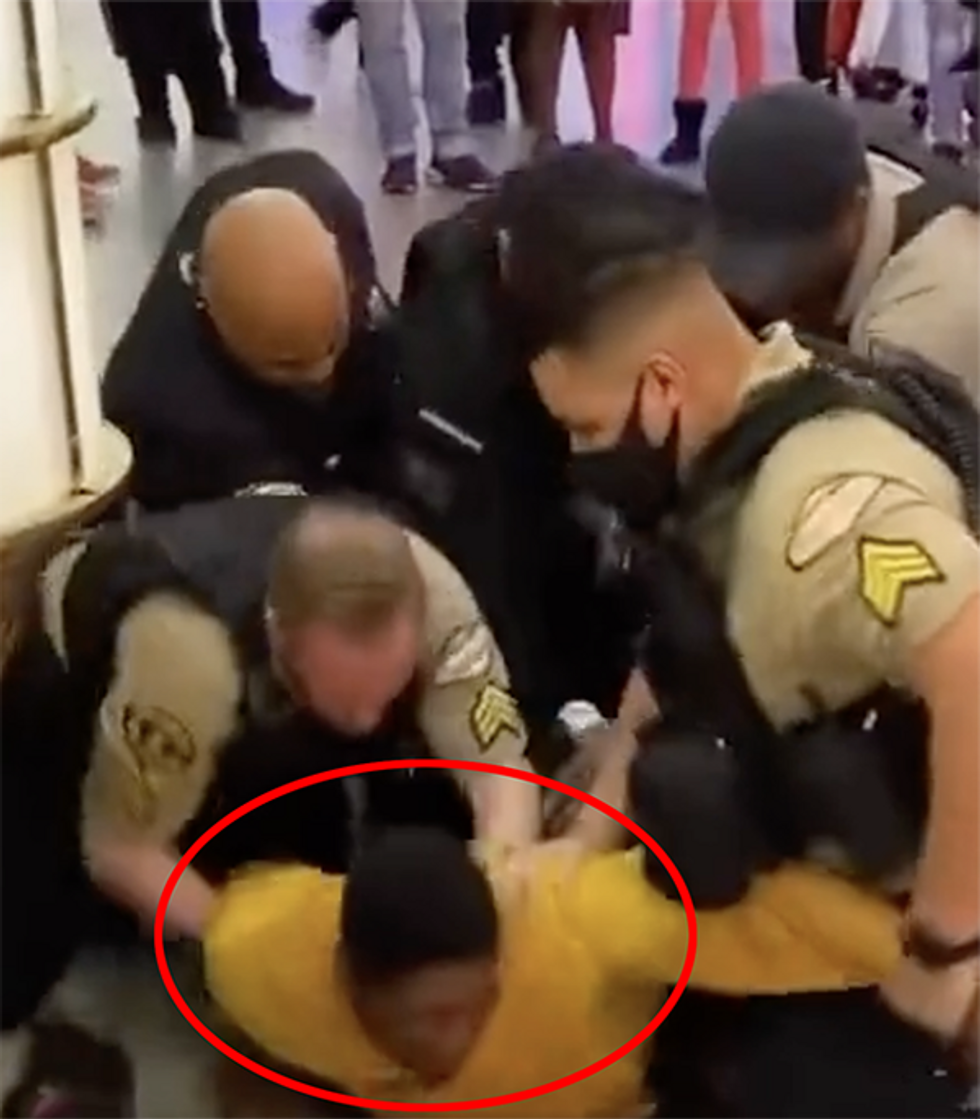 The streets of Las Vegas are once again safe from random flying knee attacks. Thank you to Las Vegas's finest for their service. Thank you to the guy who started it for the laughs.
><><><><><><
Brodigan is Grand Poobah of this here website and when he isn't writing words about things enjoys day drinking, pro-wrestling, and country music. You can find him on the Twitter too.
Facebook doesn't want you reading this post or any others lately. Their algorithm hides our stories and shenanigans as best it can. The best way to stick it to Zuckerface? Sign up for our DAILY EMAIL BLASTS! They can't stop us from delivering our content straight to your inbox. Yet.