'Brave and honest': Police are able to arrest a methhead when a toddler snitches on where she was hiding
February 27, 2023
I taught the kids early on that snitches get stitches. Not that I don't want them to be honest. But once they start tattling on each other and annoying me by doing so, ground rules need to be set. When police are looking for a methhead and the grown-ups won't talk, that's good snitching. As one toddler did in Kentucky.
Police were on the hunt for Tina Hicks, who had outstanding warrants for Possession of Meth and Drug Paraphernalia. Tina was tracked down to a house full of adults, none of whom "knew" where Tina was. Then the lil'est informant raised his hand and spoke up.
"It is good to be honest… we shouldn't lie, she is inside the room next to the bathroom!"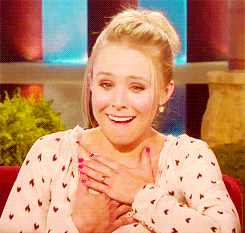 While it's adorable that such an honest toddler exists in the world (our last "toddler and the cops' story wasn't as charming), you're probably wondering what he was doing hanging out with a methhead and other adults who hang out with a methhead. Police clarified in the comments of the Facebook post.
"The child involved was visiting family. He was healthy, intelligent, and in no way appeared to be abused. He was just at the wrong place wrong time. If deputies thought he was a potential victim of repercussions, it would have been dealt with."
The toddler was praised by deputies for his integrity and service to the community. He should also be rewarded with any Paw Patrol toy he wants. And also a year's supply of welfare checks by his local authorities. While you and I value honesty, I'm guessing other adults in his life who were palling around with the methhead might not agree.
Editor's Note
LwC is on Substack now! Each day we overwhelm your brains with the content you've come to love from the Louder with Crowder Dot Com website.. but algorithms hide our ranting and raving as best they can. The best way to stick it to Big Tech? Subscribe to For the Content!