Watch: Bloody brawl breaks out at Kentucky Derby, even the girls in their fancy hats got involved
May 09, 2023
With all the money it takes to buy tickets and get yourself all dolled up for the Kentucky Derby, you would think attendees would be classy and dignified as f*ck. But when the race itself is under two minutes, it leaves a lot of time and mint juleps to kill. Words get said. Someone scuffs your penny loafers. Next thing you know, some dude in a seersucker is dropping bombs.
The video begins with Renginald's (guy in green, that's what I'm calling him) face already a crimson mask.
Go to the Kentucky Derby, they said.

It will be a nice, relaxing Saturday they said.

You won't get blood on your seersucker, they said. pic.twitter.com/MYMWno5cvS
— Louder with Crowder Dot Com (@LWCnewswire) May 9, 2023
No one knows what caused Reginald to wild out like that like he was in the stands at the Preakness. I have two theories. One is that someone in the crowd spoke ill of Mitch McConnell and Reginald won't stand for any Cocaine Mitch slander. McConnell is worshiped as a GAWD in those there parts.
The other theory is that the guy in a polo told Reginald that his girlfriend looked like a giant banana.
That would bring us to Muffy.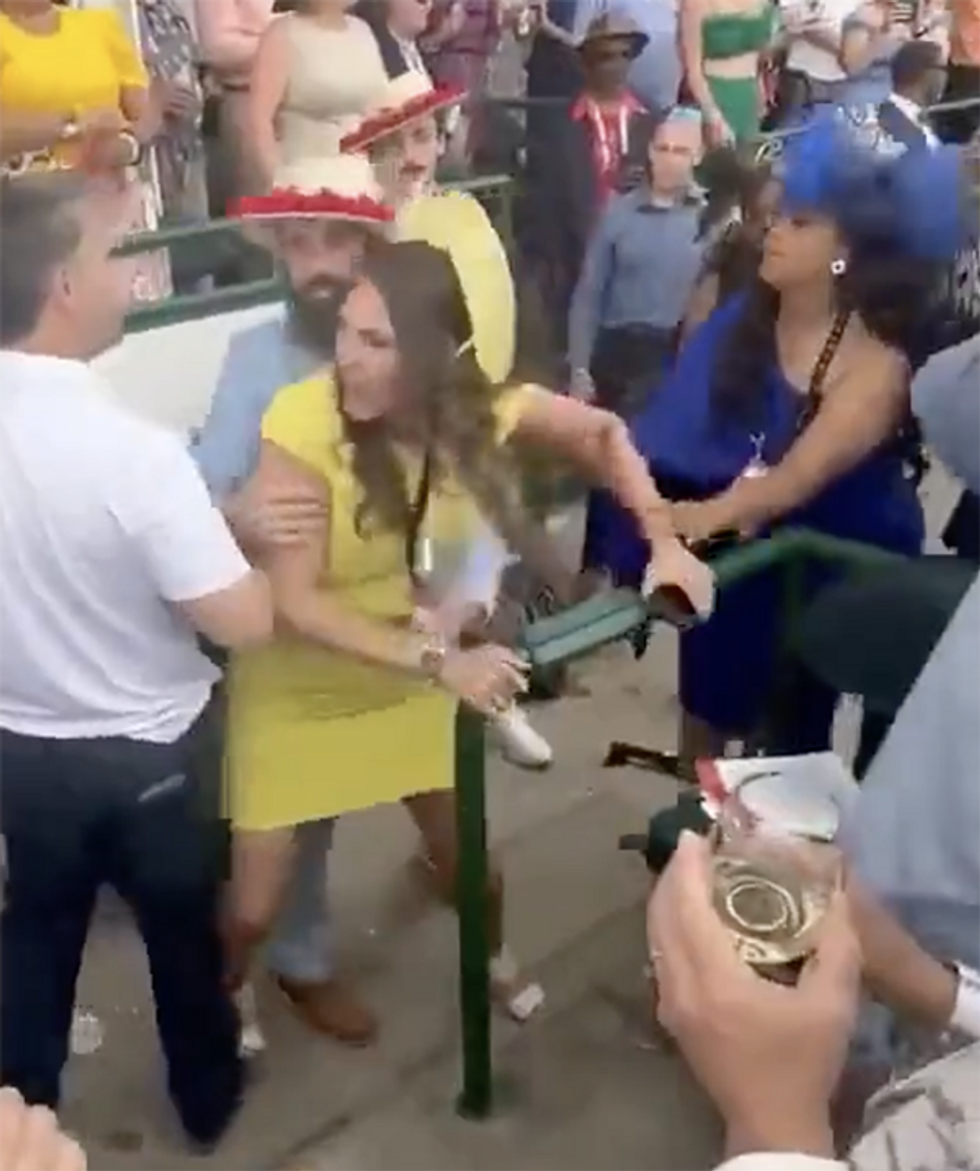 Had Muffy not lost her balance from walking around in stilettos all day, the dude in the polo may have gotten his eyes clawed out. Thankfully, Muffy's friend Buffy was that to help keep her balance.
Also, let's be honesty... Muffy does look like a giant banana.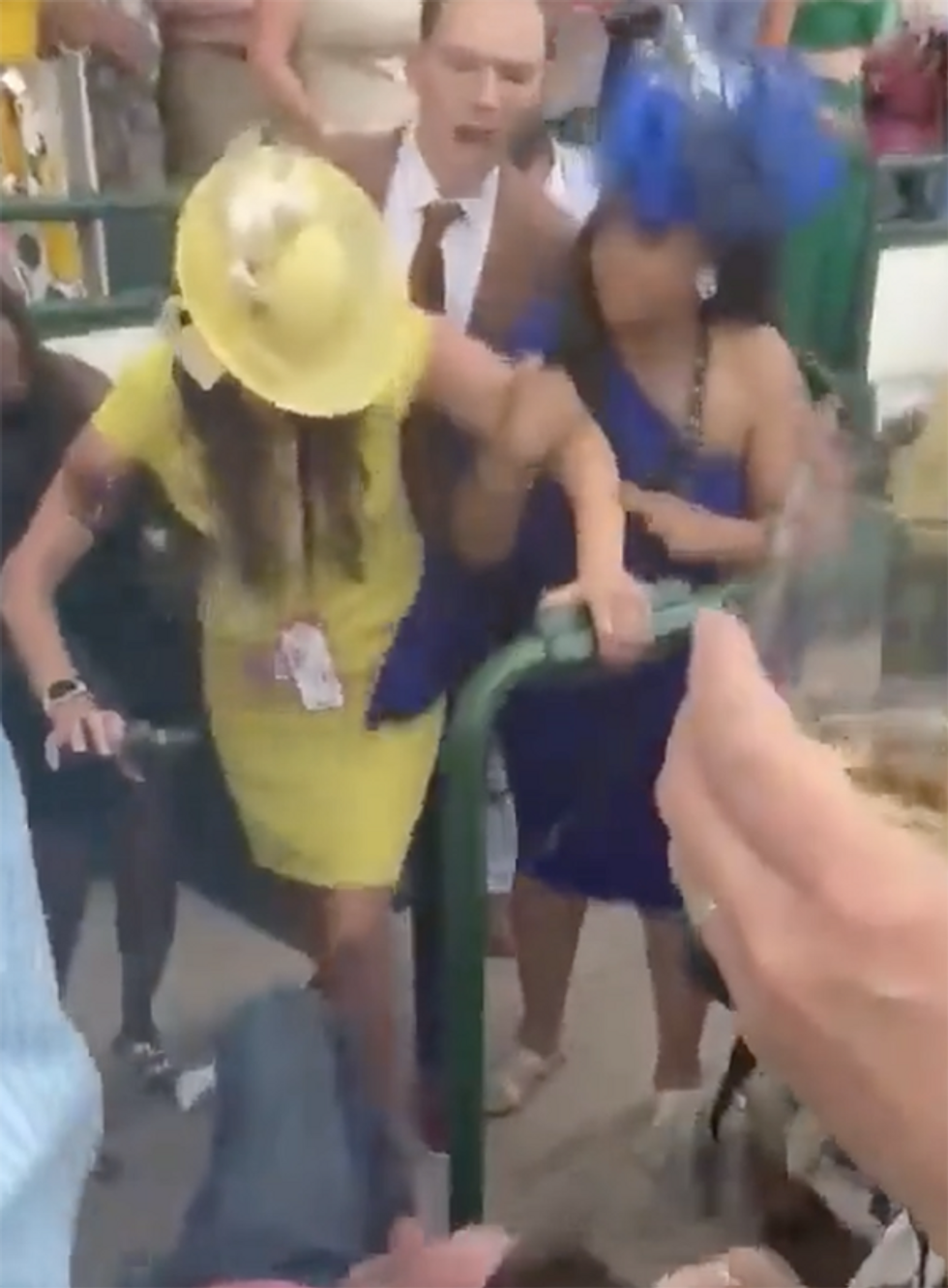 We here at the Louder with Crowder Dot Com website are embarrassed by all involved. Not for the lack of dignity it takes to get into a brawl at the Derby. We're all about doing it for the content. But because our combatants looked lame in comparison to the all-girl brawl that broke out at last year's Melbourne Cup. These southern gentlemen looked like sissy marys compared to the Aussie gals brawling in Brisbane.
><><><><><><
Brodigan is Grand Poobah of this here website and when he isn't writing words about things enjoys day drinking, pro-wrestling, and country music. You can find him on the Twitter too.
Facebook doesn't want you reading this post or any others lately. Their algorithm hides our stories and shenanigans as best it can. The best way to stick it to Zuckerface? Bookmark LouderWithCrowder.com and check us out throughout the day! Also, follow us on Instagram and Twitter.