Each day we overwhelm your brains with the content you've come to love from the Louder with Crowder Dot Com website.
But Facebook is...you know, Facebook. Their algorithm hides our ranting and raving as best it can. The best way to stick it to Zuckerface?
Sign up for the LWC News Blast! Get your favorite right-wing commentary delivered directly to your inbox!
Articles
Kamala Harris Threatens Social Media Platforms to Crack Down on Free Speech
May 07, 2019
Leftists' track record on free speech has more spots than a Dalmatian. Once upon a time, lefties were champions of peeps speaking their minds without consequences. Now, the left is at the forefront of trying to make free speech go the way of parachute pants. Kamala Harris illustrated this perfectly with her remarks about social media platforms:
We will hold social media platforms accountable for the hate infiltrating their platforms because they have a responsibility. If you profit off of hate, if you act as a megaphone for misinformation for cyber warfare, if you don't police your platforms, we are going to hold you accountable as a community.
Is it just me, or are these words coming across as a tad ominous?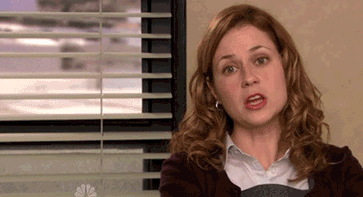 Kamala here is threatening those platforms to do her bidding. Facebook and the Twitters will either police free speech out of existence or there will be "consequences." After all, we can't have people deciding on their own which ideas are acceptable and which ones aren't.
It might not sound like cracking down on "hate" and "misinformation" is too bad. Except, what qualifies as hateful misinformation to lefties is everything non-leftist. So, if you have an opinion lefties don't share, Kamala wants Zuckerberg to drop the ban hammer on you.
This is why many would prefer we keep the left as far away from the steering wheel as possible. Put lefties in control and your rights will go bye-bye. Faster than the Flash after a cocaine binge. Politicians like Kamala Harris only want one thing: complete and total control over every aspect of your life. So, if she happens to get into the big house, be careful what you say.
While we're talking speech:
NOT SUBSCRIBED TO THE PODCAST? FIX THAT! IT'S COMPLETELY FREE ON BOTH ITUNES HERE AND SOUNDCLOUD HERE.