Marksman Shoots Hole in Johnny Cash Water Tower, Now 'Man in Black' Looks Like He's Taking a Leak on Arkansas
May 16, 2022
John R. Cash, known to the world as Johnny Cash, was born in a small town called Kingsland, Arkansas. The people of Kingsland took pride in this by painting a silhouette of the "Man in Black" on the side of their water tower. Some miscreant, with impressive marksmanship abilities, fired a gun at the water tower striking Cash in an awkward area. (h/t Whiskey Riff)
Now, Johnny Cash looks like he's urinating in public like he's a common transient. Or R. Kelly.
Shot right in his ring of fire...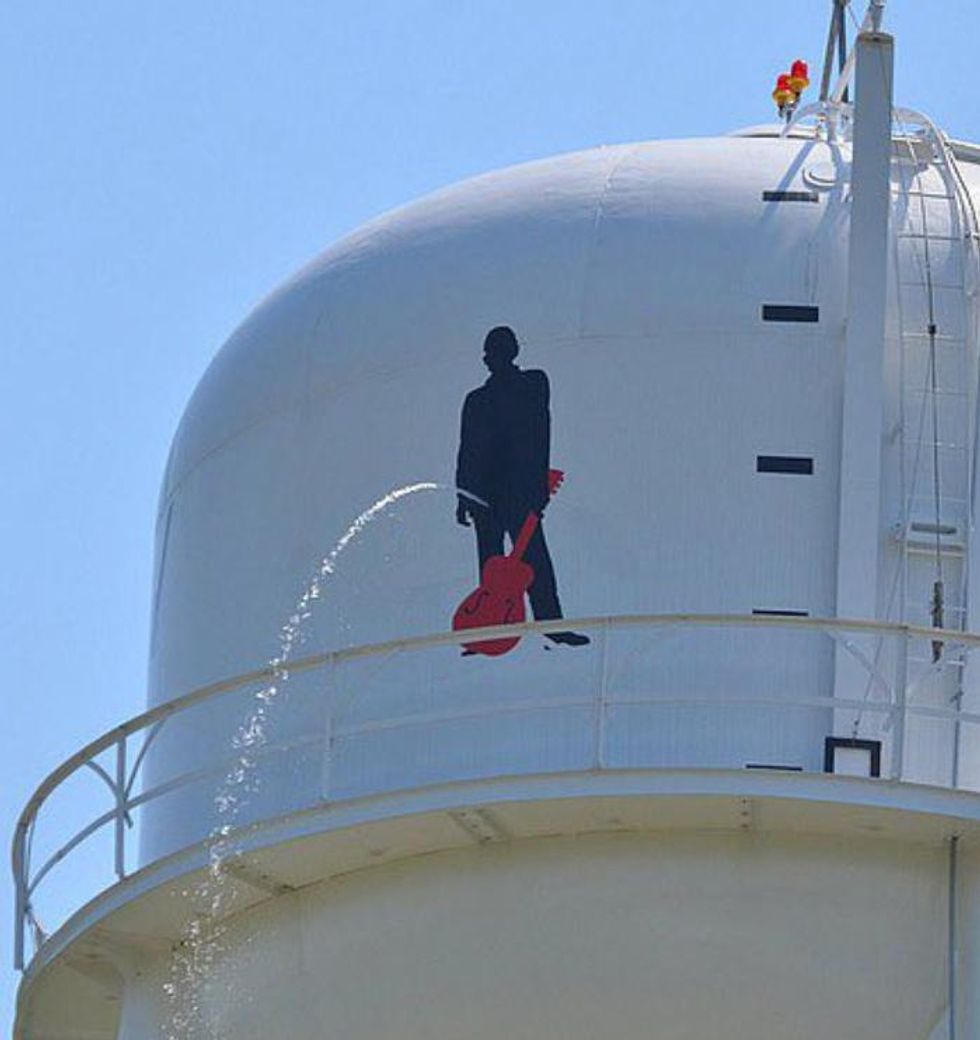 Kingsland doesn't find this to be a laughing matter.
The Arkansas Democrat Gazettereports that the water tower was recently refurbished with a $300,000 grant. Kingsland City Council Member Sharon Crosby says authorities have been notified about the vandalism: "At this point, we are waiting to hear more from the investigation, but Cleveland County has a very good sheriff's department. Sheriff Jack Rogers and investigator Gary Young are working hard to find the responsible person."
Shocking enough, this isn't the first time this monument has been used for target practice. Someone shot at the water tower in 1993. That person was charged with a felony and fined $11,000. Unclear is if that person also shot Johnny Cash in the junk.
I'm torn. On one hand, you're desecrating Johnny Cash after all he's given to us and given to all of the United States of America. There should be laws against such disrespect.
That said, it was a nice shot. Plus, it looks like Johnny is peeing all over Arkansas. I don't NOT find that hilarious.
The Louder with Crowder Dot Com Website is on Instagram now!Follow us at @lwcnewswire and tell a friend!
MUSIC VIDEO: A Mug Club Can Survive (Parody) | Louder With Crowderyoutu.be