Each day we overwhelm your brains with the content you've come to love from the Louder with Crowder Dot Com website.
But Facebook is...you know, Facebook. Their algorithm hides our ranting and raving as best it can. The best way to stick it to Zuckerface?
Sign up for the LWC News Blast! Get your favorite right-wing commentary delivered directly to your inbox!
Articles
WATCH: Joe Rogan Talks With Jordan Peterson About Cathy Newman Interview...
January 31, 2018
Jordan Peterson recently annihilated a feminist "journalist" who crucified him over gender pronouns (see WATCH: Jordan Peterson Just Nuked Feminism in Under 30 Minutes and College TA Secretly Records Disciplinary Meeting After Sharing Jordan Peterson Clip. It's Pure Fascism…). She also alleged threats by Peterson's fans, only releasing a short clip of the interview. Undoubtedly dramatic, to say the least.
In the video below, Jordan Peterson talks to Joe Rogan about his juicy interview with Cathy Newman. Prepare thyself.
People who didn't watch the clip are terrible humans. But here's the highlights if they want to be horrible:
PETERSON: We had a friendly kind of interchange... and then as soon as the cameras went on she was a completely different person.

I think they think the interview went fine. That's the scuttlebutt sort of behind the scenes.

ROGAN: Someone took an audit of the actual interchanges between fans and her and there was way more negative ones coming your way.

PETERSON: Yes, that was seriously negative. Yeah.

She's a funny victim. It's not like she's not successful. At some point, you should have to hand in your victim card.

ROGAN: You are misrepresented more than anyone I know. In a weird way. You are villainized in a weird way. Where I can't believe these people are honestly looking at your opinions and coming up with these conclusions.

PETERSON: Well even deeper that, the right narrative is the way we should view the world is victim versus oppressor. Because that's the basic modern neo-marxist template.
This is why liberal media can be so dangerous. They tend to nitpick. Focus on the part of interviews they like and leave the rest in a can of garbage. And when they disagree with a viewpoint, they demonize it hotly, even as the flames of logic consume their argument.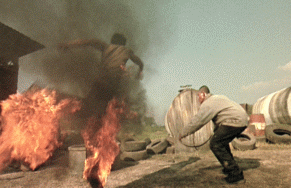 Make no mistake, Jordan Peterson has been painted as a nazi simply because he uses his brain noodles. Instead of mindlessly pushing bitter theories that fit the progressive narrative. He isn't willing to champion leftist doctrines. That doesn't mean he isn't a true academic. Nor does it indicate his views are invalid. Though many professors are liberal invalids.
Dr. Jordan Peterson brings all the big words to discussions. Widen your vocabulary below.
NOT SUBSCRIBED TO THE PODCAST? FIX THAT! IT'S COMPLETELY FREE ON BOTH ITUNES HERE AND SOUNDCLOUD HERE.