Each day we overwhelm your brains with the content you've come to love from the Louder with Crowder Dot Com website.
But Facebook is...you know, Facebook. Their algorithm hides our ranting and raving as best it can. The best way to stick it to Zuckerface?
Sign up for the LWC News Blast! Get your favorite right-wing commentary delivered directly to your inbox!
D'oh Biden
Watch: Joe Biden forgets the name of the island on fire while discussing the Maui Wildfire
August 20, 2023
Joe Biden is back on vacation again. Prior to leaving on another vacation, he praised FEMA director Michael Brown saying "Heckuva job Brownie" for his response to Hurricane Katrin... wait, wrong natural disaster. Biden was discussing the Maui Wildfires. Where he forgot the word "Maui."
Or, SEEMINGLY forgot the word "Maui." Once enough of us right-wing bloggers have too much fun writing "what a f*cking idiot," the "independent" "fact" checkers will be deployed to tell us what Joe meant to say. Until then...
"The Army helicopters helped fire suppression and efforts on the Big Island - because there's still some burning on the Big Island. Not the one that is - not the one where you - you see on television all the time."
Hey, at least he found something else to say besides "no comment." Amirite, folks?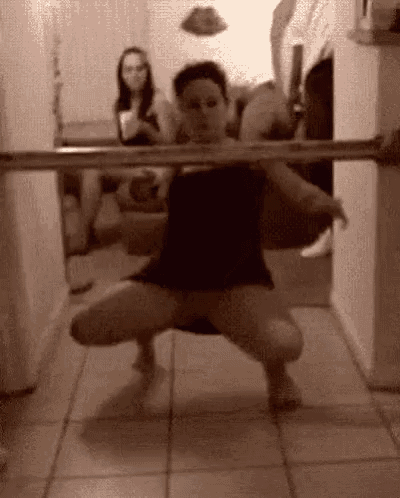 Biden's latest brain shart was flagged by The Post Millennial, who to be fair to President Puddinghead acknowledged "Biden referred to the island earlier in the speech." It was just at this moment when his mouth needed to say "Maui" but his brain could only think "Meow, meow, meow, meow."
And I get your disappointment that TPM flagged this before we here at the Louder with Crowder Dot Com website noticed. In our defense, this was Biden's speech in Milwaukee (Algonquin for "the good land") last week. The appearance was one of his bigger trainwrecks. There was so much derp, him forgetting the name of an Island that is being burnt to the ground fell through the cracks.
This was the event where Biden bragged he was giving Maui households who lost everything a whole $700 to rebuild their lives. In comparison, Ukraine has been given $2500 per person.
Joe also bragged about signing the bipartisan... Infralocture? Finshalogshun? Bipartisanspaghettisandwich? We still don't know. Biden is a public appearance or two away from telling the American people, for no apparent reason whatsoever, "I like cheese."
The people on the big island you see on TV have had no comment on Biden's latest gaffe. None of them have electricity so they didn't see it.
><><><><><><
Brodigan is Grand Poobah of this here website and when he isn't writing words about things enjoys day drinking, pro-wrestling, and country music. You can find him on the Twitter too.
Facebook doesn't want you reading this post or any others lately. Their algorithm hides our stories and shenanigans as best it can. The best way to stick it to Zuckerface? Sign up for our DAILY EMAIL BLASTS! They can't stop us from delivering our content straight to your inbox. Yet.