Each day we overwhelm your brains with the content you've come to love from the Louder with Crowder Dot Com website.
But Facebook is...you know, Facebook. Their algorithm hides our ranting and raving as best it can. The best way to stick it to Zuckerface?
Sign up for the LWC News Blast! Get your favorite right-wing commentary delivered directly to your inbox!
Politics
'Trump Would Have Fired These People': Jim Cramer UNLOADS on Incoherent CDC, Biased Liberal Media
July 28, 2021
The CDC made another ridiculous decision on Wednesday that reeks of politics. People who have gotten their shots and who are here legally now need to cover their faces again. We're told it's because of the people who didn't get shots. Even though, those of us who got our shots are still being told the shots work. We just have to mask up again for feelings. It gets confusing. So much so that CNBC's Jim Cramer longed for the days of Donald Trump.
Boeing, Apple, AMD, CDC Mask Mandate: Jim Cramer's Stock Market Breakdown - July 28youtu.be
The incoherence of our government — and by the way, if the media weren't so liberal, we'd actually be hearing this — but the incoherence of our government is making people really scared.

Thank you, CDC. For making us feel like if we go outside our house, we're at risk.

Our CDC, our NIH — sorry Dr. Fauci, but it's really time — and our FDA has really conspired to make it that our country is a very uncertain place. Trump would have fired these people. And Trump would have been right.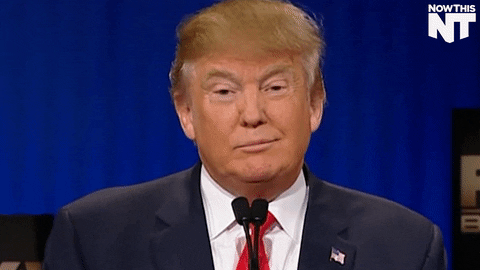 Cramer still gets a lot wrong. No, mandating people make personal medical decisions is not the answer. I don't think Cramer will like what happens to the stock market if our government is given that much power. The same incoherent government that made the decision WANTS this to be about people who have their V and those who do not. It needs to be Americans for freedom vs. government agencies trying to take it.
Cramer should NOT be hoarding masks or being scared. I don't know if he was being ironic or not. Bot giving in to fear is how we got ourselves into this mess in the first place.
Also, Donald Trump is NOT anti-shot. He's pro everyone celebrating the Trump V-word. You can't blame him for not sharing a photo of him getting jabbed when Big Tech has taken away his ability to share photos anywhere.
Where Cramer gets his BOOYAH is pointing out how horrible the people in charge have been. More people need to be calling them out. More people need to be calling out a liberal media that has no interest in challenging anything that comes from these government agencies. They still view attacks on Fauci and the FDA as attacks on science. Or worse, an attack on the Biden administration.
If our country feels any uncertainty today, it's not the fault of people who don't want an arm jab. It's the fault of government agencies like the CDC and FDA that have, time and again, proven they make decisions for political reasons. They're just using other Americans as their scapegoat.
Get your content free from Big Tech's filter. Bookmark this website and sign up for our newsletter!
SUPERCUT: Fauci's INSANE Flip-Flops! | Louder With Crowderyoutu.be