Each day we overwhelm your brains with the content you've come to love from the Louder with Crowder Dot Com website.
But Facebook is...you know, Facebook. Their algorithm hides our ranting and raving as best it can. The best way to stick it to Zuckerface?
Sign up for the LWC News Blast! Get your favorite right-wing commentary delivered directly to your inbox!
Hollywood
Jennifer Lawrence can't 'f*ck with' family members who have a different opinion: 'Politics is killing people'
September 06, 2022
When I read actress Jennifer Lawrence said politics was killing people, I thought, "That's nice." She's speaking out about how Americans need to focus on what unites us rather than what divides us. Then I saw that she meant having a different political opinion than HER is killing people and that she can't even with those people anymore.
J-Law (we may still be calling her that) lashed out in Vogue about family members who disagree with her. She tried "so hard" to forgive her father for having a different political opinion. Nevertheless, he persisted to have a different opinion. Sounds like someone is no longer getting leftover Hunger Games merch for the holidays.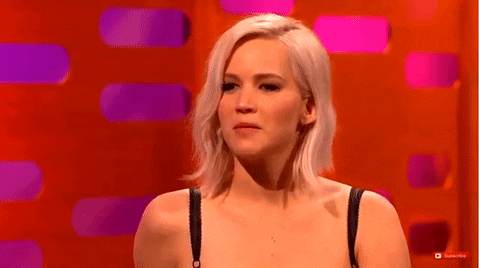 The actress expanded her disgust to all family members and other Americans who dare dissent: "I've tried to get over it and I really can't. I can't. I'm sorry I'm just unleashing, but I can't f*** with people who aren't political anymore. You live in the United States of America. You have to be political. It's too dire. Politics are killing people."
Also, Trump only beat Hillary because he was a man. And if you voted for Trump while having a daughter, you don't think your daughter deserves rights. Or, like, something like that.
Lawrence declares herself pro-gun control and an ardent pro-abortion advocate, even though a vast majority of Americans support restrictions on abortion.
Let's be honest about something. If family feuds developed after the 2016 election, it's because of feckless leftists like Lawrence who have been raised to believe if you disagree with them on any issue for any reason it's because of hatred and nothing else. The other person is subhuman and beneath contempt. They're an -ist guilty of -isms and a few -phobias. When those of us who practice reality know THEY'RE the ones who ruin family dinners bringing home talking points and pie charts sent to them by the Democratic Party.
The same Democratic Party that has done nothing for the past fourteen years but inspire hatred and intolerance towards any opposing viewpoint. Like, for example, shitting on your father in a magazine because he might disagree with you on gun rights. Or that maybe at some point along the forty-week development period, we can pick a week where life is viable.
Lawrence says she can't "f*ck with" people who disagree with her politics. On behalf of people, "Meh."
The Louder with Crowder Dot Com Website is on Instagram now!Follow us at @lwcnewswire and tell a friend!
Dear Twitter, I'm Sorry... | Louder With Crowderyoutu.be