Watch: GOP senate candidate ENDS his Democrat opponent when he tried to play the race card
October 18, 2022
There is a reason why so many democrats are running away from debating their opponents. The alternative is looking like Rep. Tim Ryan as he gets wrecked by JD Vance over and over again. The two Ohio Senate candidates faced off in another debate, and the topic of the "Great Replacement Theory" came up.
Wikipedia defines the "Great Replacement Theory" as... ackshually, the tl;dr is that it's three words the left and the media (but I repeat myself) are obsessed with that they like throwing at anyone who believes illegal immigration is a bad thing. It's 2022's version of playing the race card. I give it until the end of the year before someone on CNN or MSNBC attempts to use it against Govs. DeSantis and Abbott for redistributing migrants to sanctuary cities.
Entrenched career politician Tim Ryan attempted to use it against JD Vance. Odd that you'd play the race card against someone who has biracial children. But democrats gon' democrat.
Here's exactly what happens when the media and the people like Tim Ryan accuse me of engaging in the great replacement theory… my own children, my biracial children, get attacked by scumbags, online and in person, because you are so desperate for political power that you'll accuse me, the father of three beautiful biracial babies, of engaging in racism.
Vance did not present any evidence that liberal scumbags attack or have attacked his family. But anyone who discusses politics on the line knows how intolerant liberal scumbags are towards anyone who has an opposing viewpoint than them about anything ever. There is an above-average chance that liberal scumbags did go after Vance's children. You know, if we're playing the odds. They also like wishing rape on pro-life women, but that's a whole other issue.
Here's the fatality.
You can believe in a border without believing a racist. You can believe in the country without being a racist, and this just shows how desperate this guy is for political power.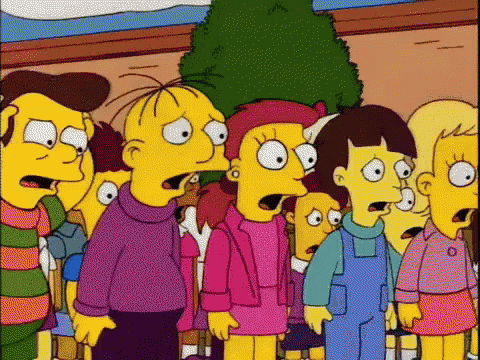 RCP has Vance up by 2% in the race with twenty-three days to go. It's hard to determine the effect these debate performances have on an election, but Ohio has already been trending right to where some analysts don't view it as much of a swing state that it used to be.
Editor's Note
LwC is on Substack now! Each day we overwhelm your brains with the content you've come to love from the Louder with Crowder Dot Com website.. but algorithms hide our ranting and raving as best they can. The best way to stick it to Big Tech? Subscribe to For the Content!
DEBUNKED: Jan 6th Noose! | Louder With Crowderyoutu.be