Each day we overwhelm your brains with the content you've come to love from the Louder with Crowder Dot Com website.
But Facebook is...you know, Facebook. Their algorithm hides our ranting and raving as best it can. The best way to stick it to Zuckerface?
Sign up for the LWC News Blast! Get your favorite right-wing commentary delivered directly to your inbox!
Economy
Watch: Local reporter calls it like it is about inflation 'b****slapping' American families
August 06, 2022
We here at the Louder with Crowder Dot Com website know how difficult it can be to come up with unique ways to cover the same topic. There are only so many ways to describe how incompetent Joe Biden is, and when in doubt, we aren't above poops jokes. Skyrocketing inflation, which Democrats plan to fight by.... creating more inflation, is another one. There are only so many ways to describe how inflation under Ol' Puddinghead is crushing the American family. This is not a problem for a local Houston reporter, who is blowing up the internet for his commentary on the most important of kitchen table issues.
"Inflation continues to b*tchslap the American family, and that includes at the dinner table."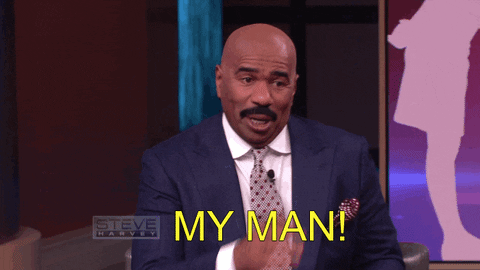 The investigative team at Outkick has identified the reporter as Isiah Carey. He is an Emmy award winner, the host of The Isiah Factor Uncensored, and responsible for this all-time classic.
News Reporter swallows bug then loses it. Funny! Isiah Carey clip.youtu.be
My only issue with this analogy is that if Americans are being b*tchslapped by inflation, that would make Joe Biden the pimp. It's insulting to pimps. Pimps have an understanding of how the economy works. You can respect a pimp's hustle.
Also, pimp's don't blame other pimps for their problems. If money isn't coming in, or the cost of pimping has become too high, you'll never hear a pimp blame Vladimir Putin. Unlike Joe Biden or the people who control Joe Biden, pimps have dignity and self-respect. Just ask OG's like Snoop Dogg and Ice-T.
Americans are, in fact, being b*tchslapped by inflation. However, once the Senate passes this weekend's reconciliation bill that experts say will increase inflation, we need something worse than b*tchslap to describe it.
The Louder with Crowder Dot Com Website is on Instagram now!Follow us at @lwcnewswire and tell a friend!
LIES! Elizabeth Warren Falsely Blames "Big Kroger" for Inflation? | Louder With Crowderyoutu.be