Each day we overwhelm your brains with the content you've come to love from the Louder with Crowder Dot Com website.
But Facebook is...you know, Facebook. Their algorithm hides our ranting and raving as best it can. The best way to stick it to Zuckerface?
Sign up for the LWC News Blast! Get your favorite right-wing commentary delivered directly to your inbox!
Corporate sellout Howard Stern lashes out at Lauren Boebert showing too much t*tty. Yes, THAT Howard Stern!
September 19, 2023
Howard Stern has become a colossal disappointment selling out to corporate media and the Democrat Party. But for those of us who came of age when he was the "King of All Media," this one hurts. Howard Stern attacking a woman as a disgrace for showing too much titty. Even if he is talking about Rep. Lauren Boebert.
Most of you know the story. Boebert and her date got way too amorous in public at a performance of BEETLEJUICE The Musical. The most offensive aspect is... they made a musical out of BEETLEJUICE?
The Left got off on it, and if we're being honest? Game respect game. Had it been social media influencer Rep. AOC giving her date a handy while showing off an impressive amount of cleavage, we on the Right would have had a field day with it. Of course, that would require Rep. AOC and her fiance to have any chemistry whatsoever. But that's not important right now.
Stern, already a sellout to Big Pharma and the narrative, sold out the last remaining mammories... I mean memories, his now former fans had of him. Howard has become the old woman who would complain about Howard and try to have him taken off the radio. Clutching his pearls as he falls on his fainting couch over hooters, knockers, funbags, and chesticles.
Boobies.
"Lauren Boebert is a disgrace to this country. She's in a titty dress. She's with some dude. Looks like she's obviously vaping, but also looks like she might be grabbing his penis. She's a liar."
Rest assured, Stern claims this has NOTHING to do with Boebert's politics. It's the way she conducts herself that's "offensive" says the guy who introduced a generation of GenXers to lipstick lesbians and Keibasa queens.
Stern has also put himself back in SCHMOVID lockdown protocol.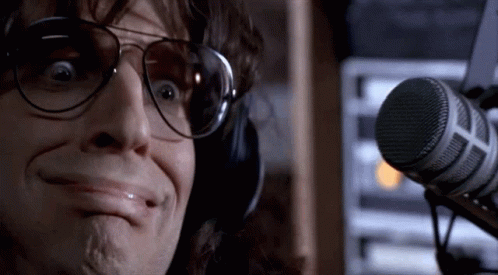 I mean, dude. Really? We're really doing this?
Boebert, after apologizing, is at least showing a sense of humor about the whole ordeal. Howard Stern went full Helen Lovejoy instead. Stern was seduced by the Woke Side of the Force. He ceased to be the King of All Media and "became" whatever this guy with the bad perm is now.
><><><><><><
Brodigan is Grand Poobah of this here website and when he isn't writing words about things enjoys day drinking, pro-wrestling, and country music. You can find him on the Twitter too.
Facebook doesn't want you reading this post or any others lately. Their algorithm hides our stories and shenanigans as best it can. The best way to stick it to Zuckerface? Sign up for our DAILY EMAIL BLASTS! They can't stop us from delivering our content straight to your inbox. Yet.