Watch: Guitar bro turns demonic leftist meltdown into a song, and it actually kinda rocks
October 11, 2022
I grew up a metalhead. While my music interests have evolved over the decades, it always goes back to sick guitar riffs. Heavy metal bands, creatively, were influenced by the macabre, the dark arts, and other demonic symbolism. Few things in 2022 are more demonic than leftists having meltdowns on TikTok. One guitar bro was inspired by this and decided to shred.
Let's call this song "Wake Up (I'm Terrified)"
The...um, "lyrics" are as follows:
I'm terrified!
Listen to me, Republicans! Listen!
You are the people in history they warned us about!
They warned us about people like you.
Pay attention!
We are losing our democracy!
Wake up!
WAKE UP!
I'm terrified.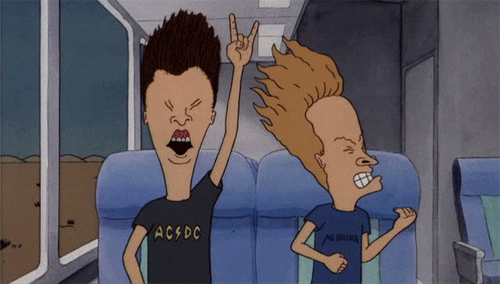 Ozzy Osbourne had Mr. Crowley. Iron Maiden had Eddie. The future guitar heroes of today have progressives who can't quite hold on to their gasp of sanity. And the internet provides artists with inspiring video after inspiring video after inspiring video. Had I been someone who knew a guitar string from a g-string, I'd write a tune called "Black Lives Matter (My Pussy Matters)."
I guess we should allow that the guitar bro is actually a guitar soybro who supports this chunky lady's meltdown. And that this song is unintentionally awesome because he didn't realize how sillier he makes her look. But I want to believe it's a rocking mockery with a sick guitar lick.
Metal fingers UP, friends. Metal fingers up.
Facebook doesn't want you reading this post or any others lately. Their algorithm hides our stories and shenanigans as best it can. The best way to stick it to Zuckerface? Bookmark LouderWithCrowder.com and check us out throughout the day!
Also follow us on Instagram, Twitter and Gettr!
"Cute Without The BRO" Taking Back Sunday Parody | Louder With Crowderyoutu.be