Each day we overwhelm your brains with the content you've come to love from the Louder with Crowder Dot Com website.
But Facebook is...you know, Facebook. Their algorithm hides our ranting and raving as best it can. The best way to stick it to Zuckerface?
Sign up for the LWC News Blast! Get your favorite right-wing commentary delivered directly to your inbox!
'Restoring Power Back to Parents': Gov. Youngkin Signs Law Opposing School Mask Mandates, School Shutdowns
February 16, 2022
Suck it, lefties. They did everything they could to stop Gov. Glenn Youngkin from giving power back to parents. They tried sabotaging his campaign. They tried calling the voters of Virginia who turned out in record numbers racist. When all else failed, they tried suing him. It didn't work. Youngkin signed two laws today putting power back in the hands of parents and taking it away from radical, bitterly partisan teachers' unions and the school boards they control.
"Today we are reestablishing and restoring power back to parents. But we are also reestablishing our expectations that we will get back to normal. This is the path, this is the path. So thank you all for coming, and now we're gonna do a little work."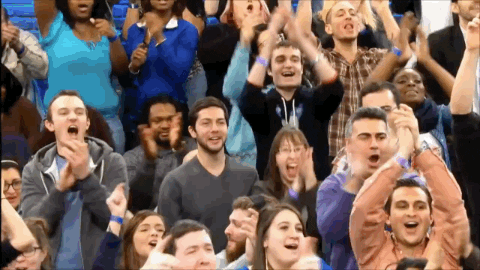 SB 739 gives parents the choice as to whether their kids wear masks to school. SB 739 mandates that in-person learning options are needed for schools to get credit for an appropriate amount of school days. Teachers' unions can't mandate masks. They also can say, "oh, but the kids can just learn remotely."
In a statement, Youngkin acknowledged "Democrat-led states like Oregon, Connecticut, New Jersey, and Delaware move away from universal mask mandates in schools." There's a big difference though. They are moving away from the mandates they signed as part of the emergency powers they gave themselves. They're also chasing the political science. If, say, they manage to trick people into voting for them by saying this will never happen again, and then suddenly there is a "new variant," those states can then demand your kids wear as many masks as possible. And force your kid back to Zoom school. Development and education be damned.
Youngkin signed laws that the decision and the power CAN'T be taken away from parents. It would require elected officials to change the law. Those elected officials would then have to explain to parents why they are passing a law that takes away their ability to make decisions for their children.
As conservatives and Republicans start to campaign for the midterms, call Glenn Youngkin the Mandalorian. This is the way.
The Louder with Crowder Dot Com Website is on Instagram now!Follow us at @lwcnewswire and tell a friend!
Canada Goes Full 1984! Activates 'Emergencies Act' to Deal With Truckers! | Louder With Crowderyoutu.be