Each day we overwhelm your brains with the content you've come to love from the Louder with Crowder Dot Com website.
But Facebook is...you know, Facebook. Their algorithm hides our ranting and raving as best it can. The best way to stick it to Zuckerface?
Sign up for the LWC News Blast! Get your favorite right-wing commentary delivered directly to your inbox!
Shout Out to Everyone Who's Supported Free Speech During #VoxAdpocalypse
June 07, 2019
Guys, it's been a week. Thank you to everyone who's supported free speech during the #VoxAdpocalypse. This list isn't exhaustive by any means, but know that even if I didn't include you in this roundup, your support is still felt, appreciated, and we're all grateful to have it. Without further ado and in no particular order:
TUMBLER MERCHANT BEN SHAPIRO
Dang, Ben. Your fighting support has been massive. We feel so much love coming from your general direction, we're almost willing to forgive that your drinking vessel is rumored to be recycled from public toilets. Almost.
Check out this incredible tweet thread from Facts First Shapiro-kins:
Then look at this:
Also this:
To you, Shapiro: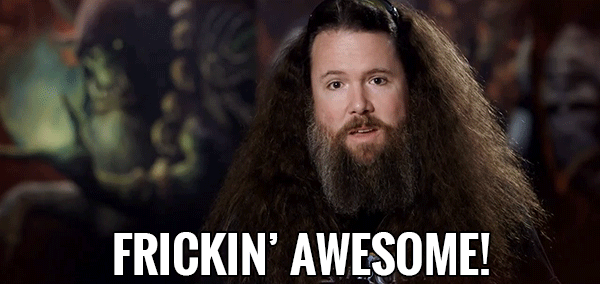 SENATOR TED CRUZ
We always knew we like the Zodiac Killer. The Texas Senator has been a long advocate for free speech and we love him all the more for it. Even if he doesn't have the best beard ever. It's okay, we can't all be great at everything.
Thank you, Senator. Next round's on me.
CHAD FELIX GREENE
"Chad with AIDS" has been a friend of the show for a while, and he really came out swinging for all things freedom this week. We salute you.
DAVE RUBIN
Dave Rubin, who just seems like a friendly guy to everyone, wasn't holding back this week.
Thank you, Dave.
TIM POOL
Tim Pool, who was on our show earlier this week, dropped some serious mics on the YouTube controversy.
Go watch Tim Pool Uncut: Social Media's Liberal Bias for more awesome.
@KEEMSTAR
Hopefully me thanking Keem isn't going to get him deplatformed... BUT, THANKS!
Rock on, sir.
HONORABLE MENTIONS:
There have also been countless journalists like Brandon Morse, Stephen Miller, Jim Treacher, and more that I just cannot keep track of, who've been wonderful advocates of free speech during the Adpocalypse. We need more people to stand up to media fascists, so your voices matter.
Thank you to everyone I missed, everyone I forgot, everyone who stood up for freedom. The battle is not over yet!
NOT SUBSCRIBED TO THE PODCAST? FIX THAT! IT'S COMPLETELY FREE ON BOTH ITUNES HERE AND SOUNDCLOUD HERE.