An 'evil Elmo' named Adam Sandler (different guy) is terrorizing Santa Cruz, police warn 'do not engage'
February 24, 2023
A guy who dresses up as Sesame Street characters and shares a name with the most beloved comedic actor of this generation is on the loose in Santa Cruz. "Evil Elmo" has been terrorizing people on the boardwalk and police have issued a warning that, no matter what you do, do NOT engage the full-sized Muppet.
To begin, some of you are no doubt saying "Hey Brodigan, your headline says Elmo but that is clearly Cookie Monster." You're right, and I was confused myself. But according to SF Gate, he's better known as "Evil Elmo." It stems from the man, Adam Sandler (no, not that dude), performing as Elmo in Times Square in 2013. Where he used anti-Semitic slurs, harassed two Girl Scouts employees, and did time in prison attempting to extort millions from the organization.
Deemed to be too much of a scumbag for New York City, he naturally made his way to California. And at some point switched to a Cookie Monster costume.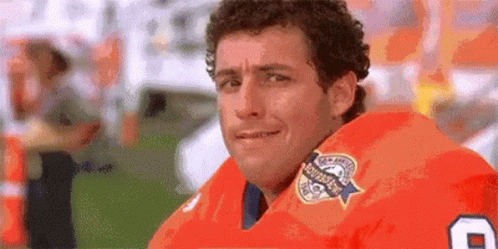 In 2014, now a Californian, Evil Elmo/Cookie Monster threatened a street vendor and allegedly threatened to rip her throat out. Nine years later, Adam "Cookie Monster" Sandler can be found on the Santa Cruz pier. Ranting and raving, and accusing people of conspiracy theories.
"He frightens visitors and locals. Whatever business he's in front of has a horrible day."
Police started receiving calls from people who say the street performer is "creepy." Knowing his past history, they have advised the public to steer clear of the man and NOT engage with him. After all, this is California. It's up to normies to make the freaks comfortable.
As of this writing, Evil Elmo/Adam Sandler/Cookie Monster has not been arrested or charged with any wrongdoing. Just a lot of screaming and harassing passers-by, and overall crazy behavior. Again, this is California. AND he's an NYC transplant.
Editor's Note
LwC is on Substack now! Each day we overwhelm your brains with the content you've come to love from the Louder with Crowder Dot Com website.. but algorithms hide our ranting and raving as best they can. The best way to stick it to Big Tech? Subscribe to For the Content!
Gavin Newsom "SAYS YES" to RUINING CALIFORNIA | Louder With Crowderyoutu.be