Jimmy Fallon asks Elon Musk for help in stopping rumor he's dead, I don't think he appreciated Elon's response
November 16, 2022
Credit goes to editor emeritus Courtney Kirchoff for this, as she was the one who informed me this morning that Jimmy Fallon had died. After all, #RIPJimmyFallon was trending. We saw it on Twitter!
Calm down, Fallonistas. Jimmy Fallon is NOT dead. He only died on stage.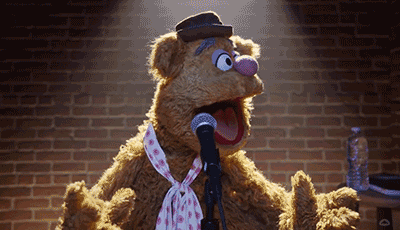 Someone thought it would be funny to get #RIPJimmyFallon trending for the sake of their own amusement. Unamused was Jimmy Fallon who, because he is a celebrity, has access to Elon Musk. By access, I mean that while Elon is pooping and gets a notification that Jimmy Fallon tweeted at him, Musk says, "Jimmy Fallon, I know that guy."
Fallon wanted help since, you know, he was not resting in peace.
Elon didn't understand the question.
Musk is a busy guy. He has people to fire! Plus a 3:00 game of cornhole with Ligma & Johnson. He can't be fact-checking every death rumor about every celebrity. He's got people for that. Or more specifically, users for that.
Community Notes, formally Birdwatch, isn't just for fact-checking the lies that come out of the White House. They are also available to fact-check trending topics and death notices. Community Notes lept into action and declared that Jimmy Fallon was not dead. What happened was a user signed up for Twitter blue, and put their blue checkmark on a fake account for The Tonight Show. THAT account tweeted the hashtag for yucks, and it appears to have taken off.

Community Notes was able to confirm that Jimmy Fallon was among the living and not dead. See? The system Elon Musk put into place works!
Editor's Note
LwC is on Substack now! Each day we overwhelm your brains with the content you've come to love from the Louder with Crowder Dot Com website.. but algorithms hide our ranting and raving as best they can. The best way to stick it to Big Tech? Subscribe to For the Content!