Each day we overwhelm your brains with the content you've come to love from the Louder with Crowder Dot Com website.
But Facebook is...you know, Facebook. Their algorithm hides our ranting and raving as best it can. The best way to stick it to Zuckerface?
Sign up for the LWC News Blast! Get your favorite right-wing commentary delivered directly to your inbox!
Hollywood
Elliot Page shares unbelievable story about being trans-bashed in Los Angeles that's... unbelievable
June 06, 2023
Actor (just go with it) Elliot Page made a shocking claim in his new book "Pageboy." He was leaving a hotel in Los Angeles where two people in MAGA hats showed up out of nowhere proclaiming Los Angeles as MAGA country and yelling "hey, aren't you that f*ggot from 'Juno'" before pouring bleach on him and tying a noose around his neck. Or, something like that.
Elliot hasn't been doing much. ELLEN Page was all over the place. You might remember her as an insufferable actress and anti-Christian bigot. Now that Ellen is Elliot, he can be whatever he wants to be and is sharing these new stories with the Los Angeles Times.
What's this about Los Angeles?
According to Elliot, when he transitioned from Ellen, not everyone was as open-minded and tolerant as he would like. That includes when Page was in such backward, bigoted, conservative areas like *checks notes* downtown Los Angeles.
This is the story Elliot tells (that is being used to promote Elliot's new book about transitioning from Ellen). One day at the corner of Sunset and La Cienega...
"I'm going to f—ing gay bash you, f—t," the man threatened. Terrified, Page began running toward the Pink Dot, where employees ushered him inside. From the other side of the door, the man yelled: "This is why I need a gun!"
Far be it from to deny someone speaking their truth. But a gun lover who verbalizes verbatim "I am going to gay bash you" sounds a little TOO on the nose.
Let me put it like this. Say, for sake of argument, I told you I was standing on the corner of DeSantis and Trump in Texarkana, Texas. When out of nowhere a drag queen came up to me, "Hi, I am going to groom your son. By the way, she's your daughter now. And I'm banging her public school kindergarten teacher who talks about it all the time in class."
You would tell me you didn't believe me.
Is it me, or does Ellen...err, I mean ELLIOT'S story so familiar
It is not just you.
Many are drawing comparisons of the Jussie Smollett saga. In 2019, Jussie claimed he was attacked by Trump supporters in the southside of Chicago--yes, Trump supporters in the southside of Chicago--who called him anti-gay and anti-black slurs, put a noose around his neck, and poured bleach on him.
It was a little TOO perfect. But that didn't stop celebrities Ellen (he was Ellen then) from running with it. After all, why would any decent human being lie about such a heinous crime?
As we now know, Jussie was not a decent human. And the reason he would do it is because he knew the media would fall for it and uncritically believe him.
But Jussie wasn't selling a book. He was only looking to get more money out of TV show producers.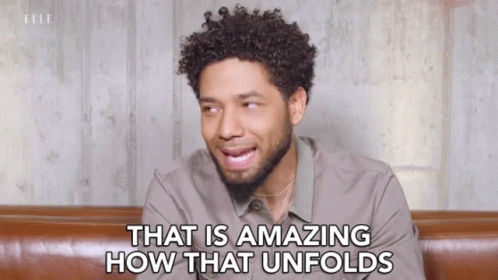 I'm sure Elliot is telling the truth, though. I wish them the best in xir new life. And whoever this mystery LA transphobe is, I hope they (I wouldn't want to misgender) feel bad and have thought long and hard about what they did.
><><><><><><
Brodigan is Grand Poobah of this here website and when he isn't writing words about things enjoys day drinking, pro-wrestling, and country music. You can find him on the Twitter too.
Facebook doesn't want you reading this post or any others lately. Their algorithm hides our stories and shenanigans as best it can. The best way to stick it to Zuckerface? Sign up for our DAILY EMAIL BLASTS! They can't stop us from delivering our content straight to your inbox. Yet.