Dow Jones Breaks ANOTHER Record Under Trump. Why It Matters...
December 29, 2017
When Trump shimmied his way into office, the monies followed him. Financial successes have been flowing freely ever since his inauguration (see What Collapse? Dow Over 20,000 for First Time EVER. Days After Trump Inauguration...). The economic goodness has been almost as constant as the left's whining. Which is really saying something.
Just when you thought things couldn't get any better...
#BreakingNews: The Dow Jones Industrial Average closed the day at a new record high for the 71st time under @POTUS.… https://t.co/ihYdT5UHFY

— FOX Business (@FOX Business) 1514495318.0
Democrats wanted Hillary in the White House to smash glass ceilings. But under Trump's term, the financial market is smashing record after record.
So, what this means? The markets respond well to the Trumpster. None can resist his carrot-colored catalyst. It also means all the progressives who cried economic doom were as wrong as it gets (see Economist Says 'Market Will Never Recover Under Trump.' Dow Hits All Time High SAME DAY!). Just like they were wrong about Hillary winning the election. And Russian collusion. Their list of failings is growing faster than Bugs Bunny after a gulp of Michael Jordan's Secret Stuff.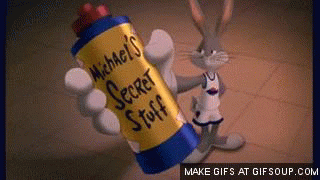 Worse yet, as America keeps winning, leftists refuse to acknowledge the facts. If this were to take place under Obama, we'd be seeing it plastered all over the news cycle all day long. Alas, this is Trump we're talking about. It's self explanatory at this point. See REPORT: Media Purposefully Ignored These Huge Economic Successes Under Trump. It must be tiresome for the naysayers to be so wrong all the time.
I wonder how much more winning we'll see in 2018.
NOT SUBSCRIBED TO THE PODCAST? FIX THAT! IT'S COMPLETELY FREE ON BOTH ITUNES HERE AND SOUNDCLOUD HERE.