Each day we overwhelm your brains with the content you've come to love from the Louder with Crowder Dot Com website.
But Facebook is...you know, Facebook. Their algorithm hides our ranting and raving as best it can. The best way to stick it to Zuckerface?
Sign up for the LWC News Blast! Get your favorite right-wing commentary delivered directly to your inbox!
David Hogg releases anti-Ben Shapiro manifesto, refuses to respect him until Shapiro learns about sex
September 22, 2022
It's all over for Ben Shapiro. He had a good run. He survived almost getting beat up by a trans activist. He's destroyed many an opponent using facts and reason. And, as of this writing, there has yet to be definitive proof that the Daily Wire tumbler causes cancer. Mostly because it causes three new cancers they don't have names for yet, but that's not the issue here. Shapiro is done. Finished. Canceled. Because David Hogg does not respect him.
It's unclear what brought this on. Shapiro may have snarked about Hogg saying he would rather have a Porsche than a child. Doesn't matter. David Hogg doesn't care what Ben Shapiro thinks of him. And he went off on a ranty Twitter manifesto to say how much he doesn't care.
That's right. The guy who wore a mask so people wouldn't think he was a Republican and thought pornbots were Russian spies trying to infiltrate him is criticizing others he claims can't get laid.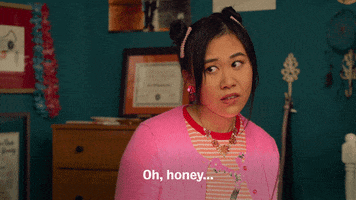 Let's continue. Nothing he says here is true and like most leftists who hate Ben Shapiro, it sounds like David Hogg has never listened to or watched Ben Shapiro. Lots of -isms get thrown around. Also, Ben is responsible for mass shootings. And David Hogg knows because he's read their manifestos...
...that he says aren't being inspired by Ben Shapiro.
Thoughts and prayers to Jeremy, Matt, Brett, Andrew, and everyone else at the Daily Wire. Yes, even Michael Knowles. I'm sure they would all appreciate privacy as they navigate through this rough time.
Facebook doesn't want you reading this post or any others lately. Their algorithm hides our stories and shenanigans as best it can. The best way to stick it to Zuckerface? Bookmark LouderWithCrowder.com and check us out throughout the day!
Also follow us on Instagram, Twitter and Gettr!
Ben Shapiro Calls Crowder a SICK SON OF A B****! | Louder With Crowderyoutu.be