Each day we overwhelm your brains with the content you've come to love from the Louder with Crowder Dot Com website.
But Facebook is...you know, Facebook. Their algorithm hides our ranting and raving as best it can. The best way to stick it to Zuckerface?
Sign up for the LWC News Blast! Get your favorite right-wing commentary delivered directly to your inbox!
Tyranny
NYC Bar Owner Works Around Cuomo's Tyrannical COVID Restrictions: I'm an Autonomous Zone
November 30, 2020
From the Slums of Shaolin, Cuomo's tyranny strikes again...
2020 was the summer when political activists declared "autonomous zones." Some called it CHAZ or CHOP. Most Americans called it retarded. But leftists "took over" territory in American cities to play nation-building. All while other liberal politicians looked the other way. At least until the killing started. A bar owner in Staten Island is resurrecting the idea of an autonomous zone. He declared Mac's Public House one. This way, they don't have to listen to Gov. Chris's Idiot Brother's COVID regulations. Since Mac's is no longer part of America.
Staten Island - Mac's Public House - More FINES! Original $15,000 Fine Voided, THE BATTLE HEATS UP!youtu.be
You think you scared me by saying I don't have a license now to serve liquor now? Well guess what? That liquor license is on the wall. If that liquor license is gonna come off the wall, it's gonna be done by Cuomo. You wanna come down here and pull that license off the wall?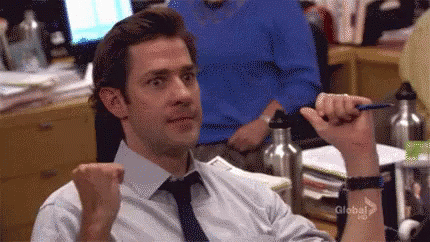 Hey, if it's good enough for six blocks in Seattle, it's good enough for a Staten Island bar. Unlike CHAZ or CHOP, at least a bar is useful. It provides the greatest gift in the world ... alcohol. Half priced wings on Wu Tang Wednesday as well. I'd like to see more bars declare themselves autonomous zones. I'd also like to be the US Ambassador to those bars. Diplomatic immunity could come in useful.
Of course, Mac's Public House is not a sovereign nation. Just like it wasn't a when a bunch of trust fund babies from the Pacific Northwest went glamping for a few weeks. Mac's is only another small business targeted by a tyrannical governor's arbitrary regulations. It's two guys looking to provide for their families. Allowing their employees to provide for their families as well.
Doing so should not be an act of civil disobedience. Yet in 2020 and in Andrew Cuomo's New York, it is.
Patriots FIGHT Back! Best Examples | Louder With Crowderyoutu.be
Not subscribed to the podcast?Fix that! It's completely free.