Each day we overwhelm your brains with the content you've come to love from the Louder with Crowder Dot Com website.
But Facebook is...you know, Facebook. Their algorithm hides our ranting and raving as best it can. The best way to stick it to Zuckerface?
Sign up for the LWC News Blast! Get your favorite right-wing commentary delivered directly to your inbox!
White House
Biden gets thrown out of White House for biting one too many people. Commander Biden
October 05, 2023
The First Lady issued a statement that Biden has been removed from the White House campus until the "next steps are evaluated." After the eleventh Secret Service agent that Biden bit, it's clear he does not play well with others and needs to be dealt with. And that doesn't even get into the "surprises" Biden leaves on the presidential seal in the Oval Office.
We're talking about Commander Biden, the German Sheppard. Not Joe Biden, the senile old coot. But I can see how you may have confused the two.
Commander's body count is actually twelve. Eleven Secret Service agents. And as this photo from The Daily Mail shows, a groundskeeper. Commander treats White House staff like Joe Biden treats the middle class.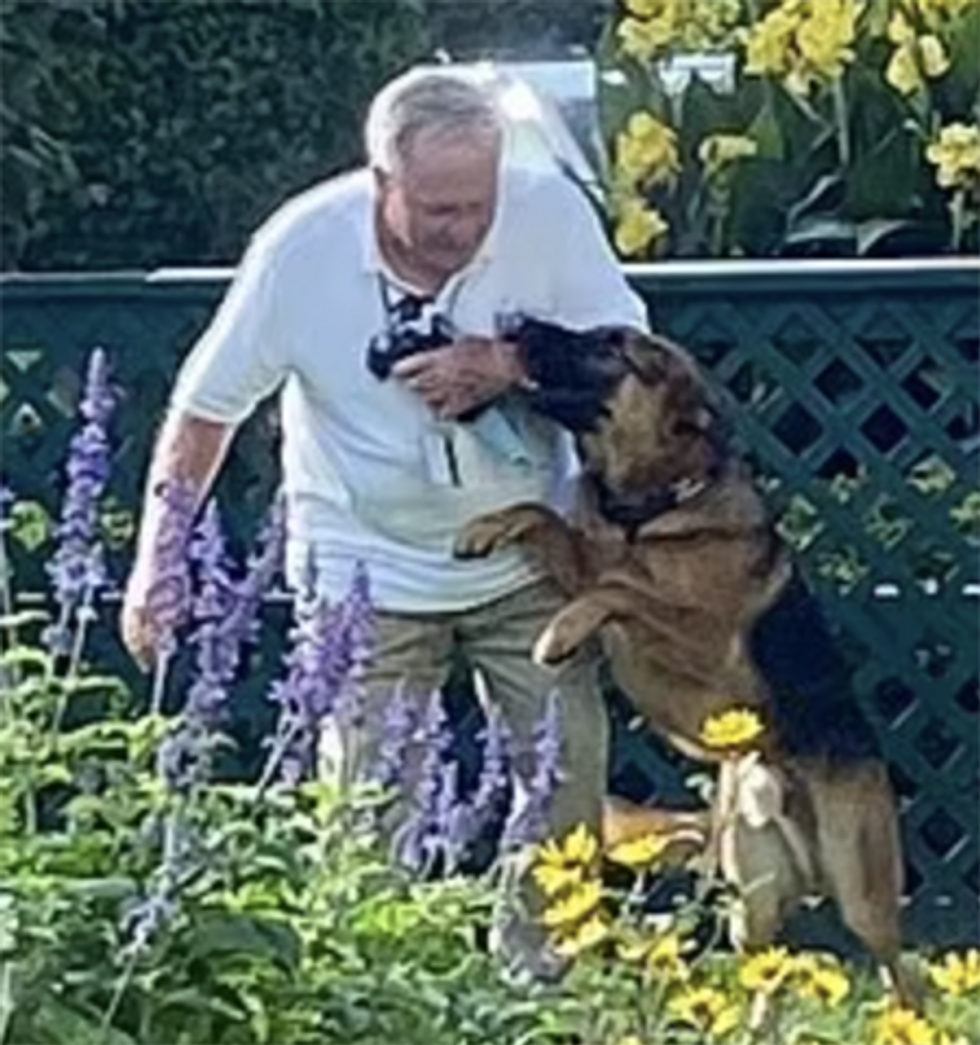 This latest incident forced the First Lady's office to issue a statement: "The President and First Lady care deeply about the safety of those who work at the White House and those who protect them every day. They remain grateful for the patience and support of the U.S. Secret Service and all involved, as they continue to work through solutions. Commander is not presently on the White House campus while next steps are evaluated."
I'm guessing it came from the First Lady's office because, again, when it's about biting someone out of anger, it's understandable to confuse Commander with the current Commander-In-Chief.
You may be saying, "Brodigan, Biden biting the Secret Service is old news." No, you're thinking Major Biden WHO ALSO WAS OUT FOR BLOOD. This is a different dog owned by the same Bidens, and he also lashes out at the people protecting his humans.
It would be interesting to hear from Joe Biden on the Commander incident because he was a biting denier when it came to Major. Biden thought his bodyguards were lying over a paranoid distrust POTUS had for his secret service agents. The agency was, according to Biden, full of too many white ex-cops from the south who Biden racially profiled as "MAGA sympathizers."
You had to assume there would be controversy over someone biting the help in the White House. But I think most people assumed it would be Joe Biden doing the biting and not either of his dogs. They're similar. Joe Biden has exhibited anger issues and lashed out at people in the past. Replace the Secret Service with little girls who smell nice, and one could see the similarities.
><><><><><><
Brodigan is Grand Poobah of this here website and when he isn't writing words about things enjoys day drinking, pro-wrestling, and country music. You can find him on the Twitter too.
Facebook doesn't want you reading this post or any others lately. Their algorithm hides our stories and shenanigans as best it can. The best way to stick it to Zuckerface? Sign up for our DAILY EMAIL BLASTS! They can't stop us from delivering our content straight to your inbox. Yet.