Each day we overwhelm your brains with the content you've come to love from the Louder with Crowder Dot Com website.
But Facebook is...you know, Facebook. Their algorithm hides our ranting and raving as best it can. The best way to stick it to Zuckerface?
Sign up for the LWC News Blast! Get your favorite right-wing commentary delivered directly to your inbox!
Articles
WATCH: Hillary Clinton Says Women Will be Primary Victims in 'Climate Change Apocalypse'
February 06, 2018
In a world where the surface of the earth is scorched black, vegetation is eaten by fire, and the ocean has dried up (see Trump Removes Climate Change from National Security Threat List… and Paris Climate Change Summit Reveals World Leaders' Pathetic Obsession With Trump)... One group of brave women will pull their fat husbands on wagons to migrate to better lands. These women must be able to meet the lazy demands of their husband and children or face burnt extinction.
This is the post-apocalyptic world Hillary Clinton imagines climate change will lead to. One where women do all the work. Where men don't seem to exist.
I would say that particularly for women you're absolutely right, they will bear the brunt of looking for the food, looking for the firewood, looking for a place to migrate to when all the grass is finally gone as the desertification moves South. And you have to keep moving your livestock or your crops are no longer growing they're burning up in the intense heat we're now seeing reported across North Africa into the Middle East and into India.

So yes, women once again will be primarily burdened with the problems of climate change.
She does have a bit of a point though. All SJW feminists will need to provide for themselves, as their beta male creations die early in the apocalypse. The neon-haired race will then live on their fat storage until they die. Too body positive to walk to grassier lands.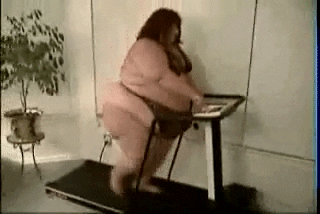 Hillary can't stop herself from appealing to those addicted to being victimized and oppressed. She doesn't mention men in this apocalyptic picture. They must be dead. #TheFutureIsFemale
Hillary has an obvious game plan: Women are always the victim and need to be empowered. Men are the enemy. Climate change is going to ravage the earth. Noticing a pattern here? None of these hold true. Hillary isn't concerned with women's rights, merely women's votes. If she wanted the best for women, she would encourage them to take control of their lives instead of playing victim to hot desert winds. She would encourage ladies to find men who act like strong providers. Not beta males. Or Bill Clintons.
There's no better way to get to know all sides of Hillary than painting her. Tutorial below.
NOT SUBSCRIBED TO THE PODCAST? FIX THAT! IT'S COMPLETELY FREE ON BOTH ITUNES HERE AND SOUNDCLOUD HERE.