Each day we overwhelm your brains with the content you've come to love from the Louder with Crowder Dot Com website.
But Facebook is...you know, Facebook. Their algorithm hides our ranting and raving as best it can. The best way to stick it to Zuckerface?
Sign up for the LWC News Blast! Get your favorite right-wing commentary delivered directly to your inbox!
Big Tech
Clay Travis Cracks Jokes About Unvaxxed NBA Pariah Kyrie Irving Scoring 60 Points and Twitter Is Outraged
March 16, 2022
Twitter is even more ridiculous than New York City's remaining COVID restrictions. To recap, Kyrie Irving is unvaxxed. He was recently able to attend a Brooklyn Nets game, but couldn't play with his team... the Brooklyn Nets. You see, in NYC they lifted the vax mandate for attending events but NOT for the workplace. So Irving couldn't go to work. He was, however, able to play an away game in Florida where he scored sixty points. NOTE: That's a lot.
Clay Travis who, like me, is a fan of boobs and the first amendment, made a funny about it.
Kyrie Irving, who is unvaccinated and isn't allowed to play in New York City because of covid health protocols, scored 60 points in 35 minutes tonight on the road in Orlando. I don't know guys, seems like he's pretty healthy to me.
— Clay Travis (@ClayTravis) March 16, 2022
Obvious sarcasm that is obvious to everyone except for two groups of people. The first group is the idiots on Twitter who didn't get the joke and caused Travis to trend. The other group are the idiots who work for Twitter and wrote "why" Travis was trending.
"Sports journalist Clay Travis receives criticism for linking Nets star Kyrie Irving's career-high score of 60 points in the team's win over Orlando Magic to the player's COVID-19 vaccination status."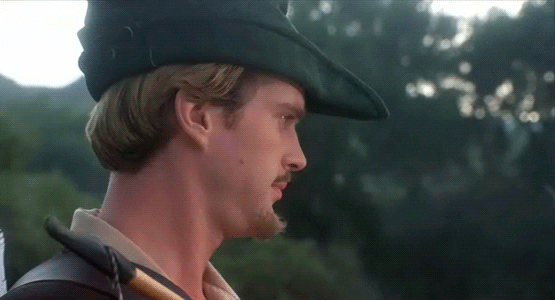 Clay Travis realized his mistake. He tweeted something that is more appropriate for the Twitter audience.
Trend this one too: Kyrie Irving scored sixty points last night. But if he was double vaccinated and boostered he would have scored 80 or more. #science #coronabros
— Clay Travis (@ClayTravis) March 16, 2022
I get that the people employed by Twitter are a bunch of commie freaks who hate everyone slightly to the right of Karl Marx or Rep. AOC. What I can't tell is if this was a purposeful dig at Travis for having a different political opinion than them? Or do the people at Twitter honestly believe Travis was spreading "misinformation"? Twitter thinks there are Americans who are so dumb, leaving Clay's sarcasm unchecked would've cause them to believe if they stay unvaxxed they can ball like Kyrie Irving. There's a better chance they believe drinking Gatorade will make them "be like Mike." Or flopping around like a whiny bitch will make them "be like LeBron."

The Louder with Crowder Dot Com Website is on Instagram now!Follow us at @lwcnewswire and tell a friend!
Russian Priest THANKS The West for Cutting Off DEGENERACY! | Louder With Crowderyoutu.be