Each day we overwhelm your brains with the content you've come to love from the Louder with Crowder Dot Com website.
But Facebook is...you know, Facebook. Their algorithm hides our ranting and raving as best it can. The best way to stick it to Zuckerface?
Sign up for the LWC News Blast! Get your favorite right-wing commentary delivered directly to your inbox!
International
Pay Attention America: Canada Admits to Tracking 87% of the Population Via Cellphone During Lockdowns
January 16, 2022
There has been a lot discussed about Australia's insane lockdown policies but let's not sleep on Canada. Commie heartthrob Justin "I Feel Pretty" Trudeau and other leaders did plenty to flex their authoritarian muscles in the name of public health. There were calls to monitor people having conversations in public to curb misinformation. Guidelines were put in place to isolate your children in your own home. Also, the use of a "glory hole" was recommended for people looking to practice safe sex. Now, we hear that Canada was spying on most Canadians via their cellphones. By most, I mean 87% of them.
Conservative MP John Brassard is speaking out.
WATCH: Government secretly accessed 87% of Canadians' cellphone location data to monitor movementyoutu.be
"The Public Health Agency of Canada confirmed media reports just before Christmas that it had secretly accessed location data for 33 million mobile devices to monitor the movement of Canadians during COVID-19. That number represents roughly 87 percent of the population who were spied on without any knowledge that the government was accessing their data."
This was only brought to light when a proposal was published showing Public Health Agency of Canada officials wanted to continue collecting data for five more years. In December, a spokesman for PBHA admitted to The National File that they were collecting the data, quote, "due to the urgency of the pandemic." The spokesman went on to say they are looking to understand possible links between the movement of people within Canada and the spread of the 'rona.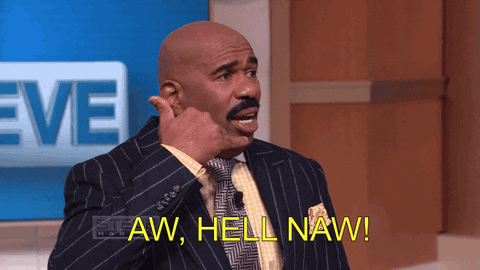 Here's where the very specific PAY ATTENTION AMERICA comes in. Last July, it was reported that Joe Biden and the people who control Joe Biden wanted to do the exact same thing. As per Politico, "Biden allied groups, including the Democratic National Committee, are also planning to engage fact-checkers more aggressively and work with SMS carriers to dispel misinformation about vaccines that is sent over social media and text messages."
It's unclear where the plan ended up. I would like to think our Constitution stopped it. But I also know how eager Big Tech companies are to kowtow to the people who control Joe Biden in the name of what they call "misinformation." Monitoring text messages would take things to a whole new level, but it's not impossible. The irony here is IF a story broke that 87% of Americans were monitored via their cellphones, Big Tech would censor the story and label it fake news. Please see Biden, Hunter.
The things that are happening in other countries are the things leftists in this country would do if we let them. We must not do that.
Get your content free from Big Tech's filter. Bookmark this website and sign up for our newsletter!
LEAKED MILITARY DOCUMENTS from Project Veritas EXPOSE Gain of Function! | Louder With Crowderyoutu.be