Each day we overwhelm your brains with the content you've come to love from the Louder with Crowder Dot Com website.
But Facebook is...you know, Facebook. Their algorithm hides our ranting and raving as best it can. The best way to stick it to Zuckerface?
Sign up for the LWC News Blast! Get your favorite right-wing commentary delivered directly to your inbox!
Woke Culture
Jason Aldean's wife makes joke about gender and being a tomboy, other country stars are lashing out over it
August 28, 2022
UPDATE: From August 2022. Triggering leftists runs in the Aldean household...
Brittany Alden is causing controversy again. The fashion designer, entrepreneur, mother, and wife to country music icon Jason Aldean posted a video of herself getting ready for a night out on the town. It included the following snarky caption: "I'd really like to thank my parents for not changing my gender when I went through my tomboy phase. I love this girly life."
It was a commentary on how quick some parents and/or alleged medical professionals are to irreversibly change a kid's gender for what is most likely a phrase, all over their religious woke beliefs. Questioning leftist orthodoxy in this matter makes you a heretic who must be punished. Or, at the very least, shamed on social media.
Alden already angers the left by the way she says obvious things about Joe Biden and his lack of a functioning brain. So much so, that they attack her children. No one is attacking her children yet. But some artists have their claws out.
Cassadee Pope opined on Twitter: "You'd think celebs with beauty brands would see the positives in including LGBTQ+ people in their messaging. But instead here we are, hearing someone compare their 'tomboy phase' to someone wanting to transition. Real nice."
Maren Morris was cattier. She mean-girled Brittany in response to Pope's tweet saying, "'It's so easy to, like, not be a scumbag human? Sell your clip-ins and zip it, Insurrection Barbie.'"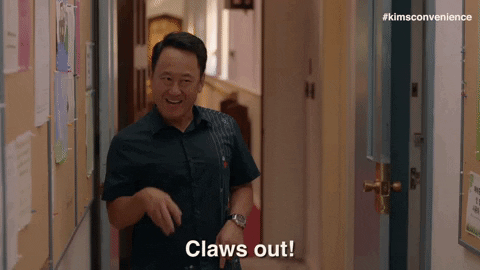 Brittany responded to the attacks on her own Instagram story, explaining: "Some parents want to be accepted by society so badly that they're willing to make life-altering decisions for their children who aren't old enough to comprehend the consequences of their actions fully."
The other two country stars responded once the last-word-it-is started to flare up. One of them claimed they got under Aldean's skin over Aldean responding to herself being attacked. The other said to check in on your gay and trans friends. I guess, like most cisgender woke white liberals, she thinks marginalized groups are all made of candy glass and can't handle reading Instagram captions with which they may disagree.
><><><><><><
Brodigan is Grand Poobah of this here website and when he isn't writing words about things enjoys day drinking, pro-wrestling, and country music. You can find him on the Twitter too.
Facebook doesn't want you reading this post or any others lately. Their algorithm hides our stories and shenanigans as best it can. The best way to stick it to Zuckerface? Sign up for our DAILY EMAIL BLASTS! They can't stop us from delivering our content straight to your inbox. Yet.