Each day we overwhelm your brains with the content you've come to love from the Louder with Crowder Dot Com website.
But Facebook is...you know, Facebook. Their algorithm hides our ranting and raving as best it can. The best way to stick it to Zuckerface?
Sign up for the LWC News Blast! Get your favorite right-wing commentary delivered directly to your inbox!
Politics
Watch: Viral Blackrock recruiter gets confronted over saying he buys politicians, winds up hiding in police station
June 23, 2023
Here's a pro tip for the next person who finds himself saying, "My date was an undercover reporter from the O'Keefe Media Group? OMG!" Once the video is released, maybe don't go out in public for a while. There is always a follow-up interview where James O'Keefe finds you and makes it worse. It was no different for our Blackrock recruiter friend Serge Varlay.
Is it me? Or does Serge bare a striking resemblance in this video to *ahem* "actor" Elliot Page?
Let's recap some of Serge's money quotes, that he denied saying even as James showed him video of him saying it.
"It's not who the president is- it's who's controlling the wallet of the president"
"You got $10K? You can buy a senator"
"War is real f***ing good for business"
And my favorite one:
"Every f*cking day, I literally decide how somebody's life is going to be shaped."
As James said in our exclusive interview with him, SNL could not have scripted a better parody of an evil Blackrock recruiter.
Varlay went with the excuse that he's a nobody and a liar. It's something we've heard before. When a Schmfizer director was caught saying the company was considering mutating SCHMOVID viruses to create a new schmaccine, he told James during his exit interview "I am literally a liar."
Don't get me wrong. I understand lying to a girl to get in her pants. Believe me. I understand.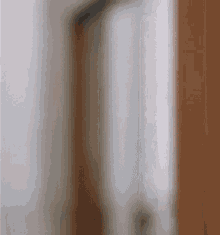 It's one thing to say you're a war hero or that you can get tickets to Taylor Swift's "Era's Tour." Saying you are a cartoon supervillain who enjoys profiting off of war and using tragedy to control people's lives is a very niche story to tell. It tells me one of two things. The first is that you think the girl has a weird G.I.Joe fetish and has always wanted to roleplay she's the Baroness and you're Destro. Or, you have a fetish where you're the Baroness and she's Destro. It's 2023. I don't judge.
OR, you are NOT lying. This is what you and your colleagues really think. And because you are surrounded by people who think and do these things, your view of reality is warped, and assume everyone else is a scumbag like you are.
My gut tells me Serge falls into the later group. Knowing O'Keefe, we're going to find out Serge's peers are no different.
><><><><><><
Brodigan is Grand Poobah of this here website and when he isn't writing words about things enjoys day drinking, pro-wrestling, and country music. You can find him on the Twitter too.
Facebook doesn't want you reading this post or any others lately. Their algorithm hides our stories and shenanigans as best it can. The best way to stick it to Zuckerface? Sign up for our DAILY EMAIL BLASTS! They can't stop us from delivering our content straight to your inbox. Yet.