Each day we overwhelm your brains with the content you've come to love from the Louder with Crowder Dot Com website.
But Facebook is...you know, Facebook. Their algorithm hides our ranting and raving as best it can. The best way to stick it to Zuckerface?
Sign up for the LWC News Blast! Get your favorite right-wing commentary delivered directly to your inbox!
Politics
Blackrock recruiter caught on video bragging how cheap it is to "buy" senators, who the "real" president is
June 21, 2023
If you were hoping to get a job at Blackrock as a recruiter, check back at the end of the day because there will be a position open. A (soon to be) former recruiter is caught on video bragging about how much they profit off of Ukraine and how little it costs for them to buy a senator. If you've ever viewed Blackrock as Tomax and Xamot managing Cobra Commander's hedge fund, you're gonna LOVE Serge Varlay.
He's the latest to find himself saying, "Wait, my date was a reporter for the O'Keefe Media Group? OMG!"
\u201cBREAKING: @BlackRock Recruiter Who \u201cDecides People\u2019s Fate\u201d Spills Info on Company\u2019s World Impact\n\n\u201cIt\u2019s not who the president is- it\u2019s who\u2019s controlling the wallet of the president\u201d\n\n\u201cYou got $10K? You can buy a senator"\n\n\u201cWar is real f***ing good for business\u201d #BlackRockExposed\u201d

— James O'Keefe (@James O'Keefe) 1687294958
"Every f*cking day, I literally decide how somebody's life is going to be shaped."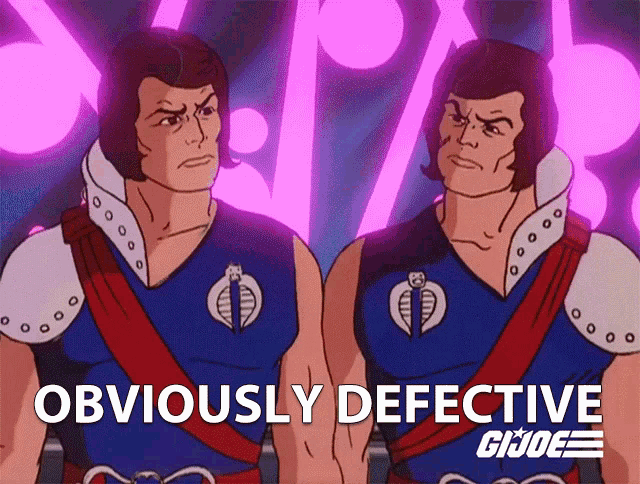 Serge tells us that the president isn't really the president. The person who controls the president's money is the president. This would explain why the current president is a sock puppet. Though, Serge suggests starting with a senator. You can buy one of them for about ten grand.
It's the Ukraine comments about how much Blackrock makes off of the Ukraine war where you can really appreciate Serge's inner douche.
"The Ukrainian economy is tied very largely to the wheat market, global wheat market, prices of bread, you know, literally everything goes up and down. This is fantastic if you're trading. Volatility creates an opportunity to make a profit. War is real f*cking good for business. [...] it's exciting when sh*t goes wrong."
What makes those comments fascinating is the day before this video dropped, Human Events had a story about Blackrock setting up what they call a "reconstruction bank" in Ukraine, where they already making some serious cash.
With the steep cost to rebuild, the Ukrainian government reached out to BlackRock in November to see if there was a conceivable way of attracting investments.

Philipp Hildebrand, BlackRock vice-chair, said: "So many of today's long-term challenges are best addressed through blended finance and this is one. You need these vehicles to mobilise capital at scale."

Though BlackRock and JPMorgan are offering their services, they will likely have the first look at potential investments in the Eastern European country.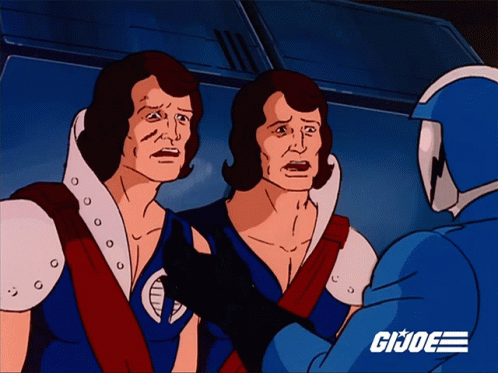 James O'Keefe posted on Twitter he spoke to Ed Sweeney, the Managing Director of Corporate Communications for Blackrock. There will be a follow-up video dropping sometime today.
It's alarming how long Blackrock has been able to operate like this without anyone noticing. I was shocked to hear them named dropped on a 2011 episode of The Office as "the paragon by which all hedge funds must now be compared." Now they are the ones most behind forcing corporations to affirm every radical progressive policy at the expense of the American people.
><><><><><><
Brodigan is Grand Poobah of this here website and when he isn't writing words about things enjoys day drinking, pro-wrestling, and country music. You can find him on the Twitter too.
Facebook doesn't want you reading this post or any others lately. Their algorithm hides our stories and shenanigans as best it can. The best way to stick it to Zuckerface? Sign up for our DAILY EMAIL BLASTS! They can't stop us from delivering our content straight to your inbox. Yet.