'Put that ego in a white dude...': Bill Burr called Ye's meltdown with Alex Jones months ago
December 02, 2022
If you are reading this, that means you turned on the internet and know about Ye's meltdown on the Alex Jones show. The praising Hitler meltdown. Here's a link if you woke up from a coma and are confused. It doesn't need to be summarized. Plus, while I've had plenty of positive things to say about Ye/Kanye/Yeezy over the years in the name of content, I don't know what to say about someone who feels Hitler was a good dude and we shouldn't be so hard on Nazis other than "f*ck you."
While Ye's latest turn caught everyone off guard, Bill Burr was Nostradaums and predicted the inevitable conclusion of the Kanye storyline months ago.
Next time Kanye is going off on himself, close your eyes, forget it's him, and really listen to what is coming out of this guy's mouth. He says sh*t like, "I'm a genius. I'm a god. I'm Shakespeare. My greatest regret is I'll never get to see myself perform live." That's a direct quote. Dude, you put that ego in a white dude and it's *yells in German*."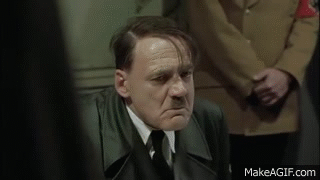 Now is not a time to be silent. Now is the time to speak your truth when so few will.
I stand by my belief "canceling" people for words that come out of their mouths is ineffective and dumb. Never in the history of the media playing the "you must denounce game" has it done anything other than give the person "you must denounce" the exact attention they're looking for.
The more effective thing to do is to let the person spout "their truths" and see how easily those truths crumble over any pushback. Or in this latest 'Deep Thoughts with Ye' moment, let them show their ass to the world and effectively cancel themselves.
Editor's Note
LwC is on Substack now! Each day we overwhelm your brains with the content you've come to love from the Louder with Crowder Dot Com website.. but algorithms hide our ranting and raving as best they can. The best way to stick it to Big Tech? Subscribe to For the Content!
BREAKING: Kanye Tries to Destroy Chase Bank | Louder With Crowderyoutu.be