Each day we overwhelm your brains with the content you've come to love from the Louder with Crowder Dot Com website.
But Facebook is...you know, Facebook. Their algorithm hides our ranting and raving as best it can. The best way to stick it to Zuckerface?
Sign up for the LWC News Blast! Get your favorite right-wing commentary delivered directly to your inbox!
Articles
Berkeley City Council Removes 'Man-Centric' Words from Municipal Code
July 21, 2019
I don't have to tell you how California is the land of leftist loonies. From their war on plastic drinking apparatuses to the minefields of human butt nuggets littering their streets. Now, Berkeley City Council is going on a crusade against "man-centric" words in their municipal code.
Say goodbye to manholes, you patriarchal scum-buckets:
The change comes after the city council, in Berkeley, Calif., unanimously voted to use gender-neutral pronouns within the Berkeley Municipal Code to "promote equality" on Tuesday. Rigel Robinson, the council member who authored the bill, tells Yahoo Lifestyle that having a male-centric code is "inaccurate and not reflective of our reality."

According to the referral response document provided by Robinson, this change will have an effect on city documents and city forms. The words "they" and "them" will indicate a single individual, unless context indicates otherwise.

Items like "manhole" will be replaced with the term "maintenance hole."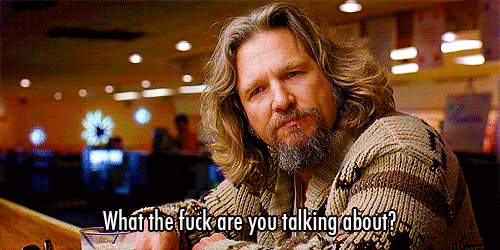 Yeah, I'm sure you could count the blue-haired pudge monsters who have a beef with sewage cover nomenclature on one hand. I can imagine they were unable to walk past one of those manhole maintenance covers without going into convulsions. "Curse you, o misogynist hunk of cast iron! Your very existence triggers me."
Welcome to the left's America. A place where the word "man" is too problematic to exist in official literature. Lefties are hellbent on tearing down every facet of American culture and remaking it in their own image. Fast forward another twenty years and God only knows what terms they'll be banning. When you're perusing your copy of Webster's Newspeak Dictionary: 135th Edition in order to avoid a hate speech rap, don't say we didn't try to warn you.
Speaking of political correctness:
NOT SUBSCRIBED TO THE PODCAST? FIX THAT! IT'S COMPLETELY FREE ON BOTH ITUNES HERE AND SOUNDCLOUD HERE.