Each day we overwhelm your brains with the content you've come to love from the Louder with Crowder Dot Com website.
But Facebook is...you know, Facebook. Their algorithm hides our ranting and raving as best it can. The best way to stick it to Zuckerface?
Sign up for the LWC News Blast! Get your favorite right-wing commentary delivered directly to your inbox!
cancel culture
Aubrey Plaza's "wood milk" ad mocking a plant-based lifestyle has leftists outraged, or are they?
May 11, 2023
Actress Aubrey Plaza released a commercial for her new company, Wood Milk. Because if you can extract milk from an almond, you can extract milk from wood. It's all about living that sustainable lifestyle. Know what I mean?
Introducing Wood Milk: Aubrey Plaza's Newest Product #drinkwoodmilkyoutu.be
The commercial is satire, released by the same people who brought you the "Got Milk?" ads. Shout out to Not the Bee for first introducing me to wood milk. Though, f*ck Not the Bee for using up all the Ron Swanson gifs. Ron was Plaza's boss on Parks and Rec. Keep that in mind, because there is another Parks reference coming up.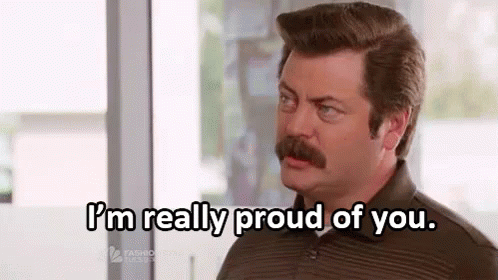 Leftists were outraged by the mockery of their nut milk. Forbes cried about the " disappointed fans expressing their disapproval.." Vox rambled on about "very real harms of dairy production." To validate how outraged people were, I searched Twitter to meet mainstream journalisming standard of three idiots sharing the same dumb opinion. First, I searched Twitter for "nut milk." I WOULD NOT suggest you do the same.
Then I searched "Aubrey Plaza." No outrage. There were Aubrey Plaza stan tweets.
And apparently, the actress slayed at the Met Gala.
Yet no one was outraged about her Nut Milk. Then I noticed the alleged outrage was from comments of an Instagram post from LAST MONTH. It was Vox and Forbes attempting to bring it back with their recent content. When the "outrage" was happening, no one knew about it.
The Bud Light outrage is legit. Look no further than the stock being downgraded today. But alleged outrage over a dairy commercial was so non-existent, leftists need to dig it up again.
It's similar to Aubrey's former husband Chris Pratt (there's that Parks reference). "Cancel Chris for being Christian" was all the rage on Twitter. Elon Musk fired the Marxist twats who decided what trends. Now, all of a sudden, there isn't as much energy to cancel "the worst Chris" anymore. Go figure.
So, yes. Leftists are outraged over Aubrey in the same way the Internet Wrestling Community is outraged any time you criticize AEW. They bang their stubby fingers away in comment sections, but IRL people don't care. It makes you wonder how much of the things we're told people are "outraged" over are the result of a tiny minority of people manipulating trends because they're the angry ones.
><><><><><><
Brodigan is Grand Poobah of this here website and when he isn't writing words about things enjoys day drinking, pro-wrestling, and country music. You can find him on the Twitter too.
Facebook doesn't want you reading this post or any others lately. Their algorithm hides our stories and shenanigans as best it can. The best way to stick it to Zuckerface? Sign up for our DAILY EMAIL BLASTS! They can't stop us from delivering our content straight to your inbox. Yet.