Army's first trans officer shatters another glass ceiling, becomes first trans officer indicted for spying
September 29, 2022
Major Jamie Lee Henry shattered a glass ceiling in 2015, becoming the first transgender military officer in the U.S. Army. Now, in 2022, Jamie is shattering another glass ceiling becoming the first transgender officer indicted for spying.
Henry and "her" wife Dr. Anna Gabrielian, a doctor at Johns Hopkins, was busted trying to hand the medical records of senior officers and their families to the Russians. What the female couple did not know is that the Russian agent they were talking to was an undercover FBI agent.
Henry, born a dude and entering the Army as a dude, shattered her first glass ceiling becoming the first to change their name and gender while in the US Army. In a glowing profile on Buzzfeed (where else), Henry said being trans has made her a, quote, "better service member" and a, quote, "better doctor." So much so, Henry won the Dr. Mary Walker Award. Dr. Mary Walker Award was the first cisgender female surgeon in the Army and the only cisgender female recipient of the Medal of Honor. Unclear is how many cisgender females were overlooked that year.

The indictment says Gabrielian was motivated by her "patriotism" to Russia. Henry sounds like "she" was motivated by love, and was used for her security clearance. Though, as reported by the Daily Mail, Henry allegedly tried to volunteer to fight for Russia against Ukraine. Henry was rejected because while a doctor, "she" had no actual combat experience. The Russian army prioritizes things like that for some reason.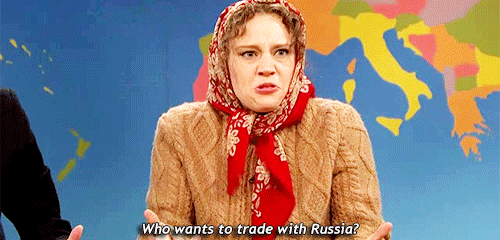 Now, with this new glass ceiling Henry shattered, she becomes the first transgender military officer indicted for spying and stabbing her country in the back. If convicted, she will become the first transgender to be sentenced to fifteen years for conspiracy and wrongful disclosure of individually identifiable health information.
Facebook doesn't want you reading this post or any others lately. Their algorithm hides our stories and shenanigans as best it can. The best way to stick it to Zuckerface? Bookmark LouderWithCrowder.com and check us out throughout the day!
Also follow us on Instagram, Twitter and Gettr!
Sex Offender's Rehab Goes TERRIBLY WRONG! | Louder With Crowderyoutu.be