Alexandria Ocasio-Cortez Throws a Tantrum Because People Aren't Taking Her Green New Deal Seriously
March 27, 2019
Maybe spanking misbehaving children isn't a totally bad idea. Not spanking to wound, spanking to shame. Because it seems like some people in congress with big eyes and an even bigger mouth, could've benefitted with a little more discipline as a child. Instead of eating Dunkeroos as an afternoon school snack. Had socialist barbie been told at least a couple of times that she was wrong, or did wrong, maybe she wouldn't have grown into such an entitled, spoiled little snot hamster, spinning in her own wheel of I AM SO PRETTY AND IMPORTANT. Here's video of the dazzling diva screaming about how people aren't taking her Green New Deal, the one which calls for the elimination of cow farts, seriously.
WATCH: Responding to Republican attacks, Rep. Ocasio-Cortez gives impassioned defense of the Green New Deal. https://t.co/1PIQ7o5afG

— NBC News (@NBC News) 1553698635.0
How much precious oxygen was wasted from all that ranting and arm-flapping?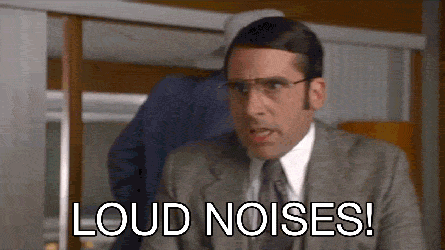 This is the same Alexandria Ocasio-Cortez who thinks you successfully copulating to create one of those baby things is killing the planet. The same AOC who got verbally spanked by the Wells Fargo CEO in this year's greatest soft-spoken takedown.
As a casual reminder, it wasn't just Republicans who didn't take this festering pile of cow farting magnificence seriously. 43 Democrat senators voted present. Not "yea" but "present." Including many of the presidential contenders who told us how important the Green New Deal is to our very survival as a species. Go watch WATCH: Cocaine Mitch Savages Democrats Over Green New Deal Vote because it's kind of glorious.
Some questions about AOC's spoiled brat tantrum:
Are Democrat senators, who voted present, elitist? Does Democrat senators voting present mean the Democrats don't care humanity will perish in flames of bovine butt gas? Will Alexandria Ocasio-Cortez invite her Democrat cohorts to whatever residence she calls her domicile for a stern talking to? Bearing in mind those same Democrats are expected to arrive not via individual limos but by sharing a burro? Not unlike Mary pregnant with the Christ child making Bethlehem great again?
Of course not. Because the Green New Deal is political theatre. Alexandria's impassioned tantrum is political theatre. She wants her Twitter tweeps, her Facebook fans, her Instagram idiots to believe SHE JUST CARES SO DAMN MUCH ABOUT THE PLANET! It's just those plastic straw-sipping Republicans who're going to KILL US ALL.
When really, no. For more on how "man-made" climate change might be a giant joke (allegedly) read CLIMATE CHANGE FAIL: Melting Glacier is Growing Again and Alarmists Blamed Low Great Lakes Levels on Climate Change. Now Lakes Show Record Highs.
NOT SUBSCRIBED TO THE PODCAST? FIX THAT! IT'S COMPLETELY FREE ON BOTH ITUNES HERE AND SOUNDCLOUD HERE.