Each day we overwhelm your brains with the content you've come to love from the Louder with Crowder Dot Com website.
But Facebook is...you know, Facebook. Their algorithm hides our ranting and raving as best it can. The best way to stick it to Zuckerface?
Sign up for the LWC News Blast! Get your favorite right-wing commentary delivered directly to your inbox!
Hollywood
Watch: Alec Baldwin Thanks Supporters for 'Getting Him Through a Tough Time' of Accidentally Killing a woman
December 26, 2021
2021 may have been the worst year of Alec Baldwin's life. The former Trump impersonator was holding a gun that was pointed at the cinematographer of his movie Rust. That gun somehow went off (Baldwin said he didn't pull the trigger) with a live round in it and killed the cinematographer. And while Baldwin said he feels no guilt for the killing, he wanted to thank his supporters and assure them that he's getting through it as best he can.
"I wanted to take a moment to say thank you to all the people who sent me such kind words and best wishes and strength and hope and prayers, thoughts and lots of encouragement. ...I want to say thank you to all the people who sent me good wishes who sent me support. I'm really grateful for that, I feel very awkward going through this, it's been very difficult."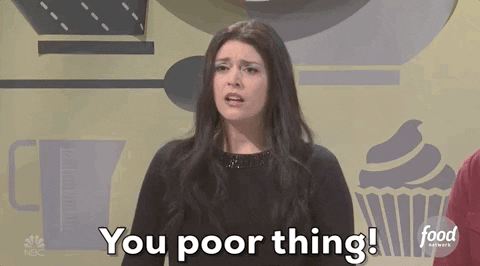 Also, Alec would like you to get your booster, wear a mask, and not let Santa down your chimney unless he's wearing a mask. I'm writing this on December 26th so you're on your honor if you did that. Hopefully, when a masked Santa shimmied down the Baldwin chimney, he brought them a brand new PR team. Whoever is letting Alec (and Hilaria) speak thinking it makes them look like sympathetic figures shouldn't be advising people what to have for breakfast.
A woman was killed by a gun Alec Baldwin was holding. There is an investigation into how a live round wound up in the gun, which includes Baldwin's phone and e-mails being seized. His claim that he never pulled the trigger doesn't hold up when demonstrated by someone who knows how to use a gun. That's not to say I think there was any malice on Baldwin's part. I don't. But he's trying way too hard to make people feel sorry for him and what HE'S going through. Seriously, dude. Do yourself a favor and stop talking.
Get your content free from Big Tech's filter. Bookmark this website and sign up for our newsletter!