Aaron Lewis Goes on EPIC Rant: Democrats Caused Every F***ing Scar That Exists On This Country
October 13, 2021
Aaron Lewis is a little bit country and a little bit rock and roll. Oldheads like me know him as the singer of Staind. Youngbloods know him more as a country singer. Conservative Twitter knows him as someone who really, really hates Democrats. This video combines all three. I think this is country-Aaron vs rock-Aaron. He mentioned not being able to speak out on tour with Staind other than wearing "really cool t-shirts." Also, sneaking in an occasional "F*ck Joe Biden" chant. Lewis was introducing his anti-Left #1 hit "Am I the Only One" when he ripped into his EPIC rant.
My favorite part of the video is the fact that he's wearing a Koe Wetzel shirt, who is badass and an artist you should all check out. But I know y'all are here for the political stuff.
Aaron Lewis Rant: Says Democrats Caused 'Every Scar That Exists On This Country'youtu.be
"I really look back on this timeframe in history and wonder how we were allowed -- how WE allowed -- such ridiculousness to happen in this country. And in this world."
Australia, I think he's talking to you with that last part.
"If we all paid attention in our f*cking history classes, we would know that the democrats are responsible for every f*cking scar that exists on this country. Every American Indian massacre. Every f*cking slave aside from eight that was ever owned in this f*cking country was owned by F*CKCING DEMOCRATS! Every segregational law, every racist law ..."
"But Brodigan, what about voter laws in 2021." Rep. Nancy Mace put an end to that myth that voter integrity is somehow "racist."
"...every Jim Crow Law, every f*cking KKK meeting was done by the G*D DAMN DEMOCRATS! Can we please embrace history so that we don't f*cking repeat it?"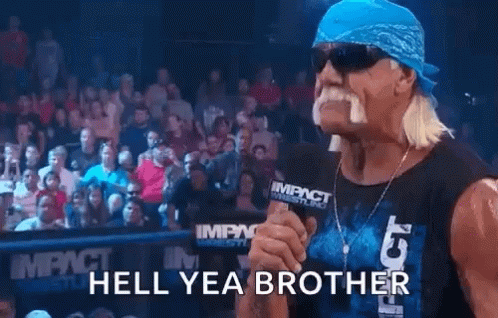 Something tells me Aaron Lewis won't be going back on tour with Staind anytime soon. It's okay though. I'm sure co-headlining with Jason Alden will make a lot more money. Throw in Kid Rock, and it will be one hell of an inaugural bash for President Ron DeSantis. God willing.
Good on Aarron Lewis for continuing to speak out. As more and more Americans find Joe Biden incompetent, and as the #FJB chants grow louder and louder, methinks audiences will be more receptive to rants like this than you would expect. With the media, no. But with Americans, yes.
Get your content free from Big Tech's filter. Bookmark this website and sign up for our newsletter!
Happy COLUMBUS DAY! Indigenous Peoples' Day Is a LIE! | Louder With Crowderyoutu.be