Each day we overwhelm your brains with the content you've come to love from the Louder with Crowder Dot Com website.
But Facebook is...you know, Facebook. Their algorithm hides our ranting and raving as best it can. The best way to stick it to Zuckerface?
Sign up for the LWC News Blast! Get your favorite right-wing commentary delivered directly to your inbox!
68-Year-Old Kickboxing Champ Defends Himself Against Mugger
January 04, 2019
There seem to be a lot of lazy turdlets out there who'd rather steal a living than make one. You'd think by now they'd smart up and realize there are no happy endings in the thug life. Nevertheless, they persist. Take this douchetastic mugger. He saw a 68-year-old guy and set out to mug him. Little did he know, the elderly gent was a former kickboxing champ. Mugsy the mugger got himself a beating.
A 68-year-old former world champion kickboxer turned the tables on a mugger who tried to rob him outside a Florida restaurant.

Steve Shepherd believes he cracked the mugger's ribs as he defended himself from being robbed on Dec. 27 in West Palm Beach, WPBF-TV reported.

"I hit him in the ribs, in the left rib cage area and he just folded up and dropped and I felt it break," Shepherd said.
That's the nice way of putting it. In other words: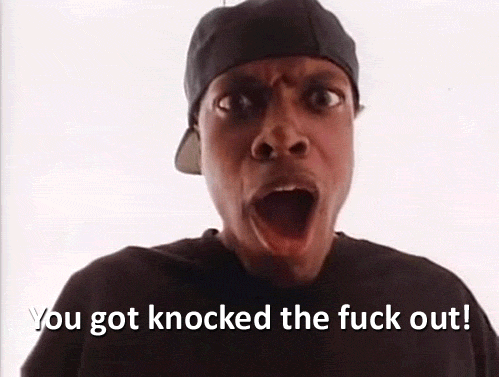 Shepherd is a five-time world kickboxing champ. Though retired 18 years, he's been training to become the oldest professional fighter. He has a March bout scheduled.

Deputies are looking for the mugger who fled after bystanders interceded.
I'd love to have been able to see the mugger's thoughts throughout the incident. I imagine they went something like this. "Looking good, got my best ski mask on. Oh, there's an old guy. Surely he won't put up much of a fight. 'Hey pops, hand over your wall...OOOFFF!' Can't. Breathe. Ribs. Shattered. Retreat! Retreat!"
There's an important lesson to take from this tale. Never underestimate the value of a well-placed kick.
Sure, not all of us have the qualifications to deliver a roundhouse kick to a mugging douchenugget's dome. Lucky for us, there exists a great equalizer. A projectile-slinging device which is sure to send a criminalizing moron running in the opposite direction.
The best defense against an attack is to be prepared. Whether it's with kickboxing skills, pepper spray, or a shot with a taser to the 'nads. Let this success story be a lesson to us all.
Speaking of self-defense: