Watch: Dude steals 14-foot-tall skeleton from sick mother's house and no one seems to notice
October 21, 2022
Every so often a crime story comes along where you are less outraged as much as you are impressed by the punk's moxie. Some dude rolled up to a house in n SUV, got out of his car, and stole the FOURTEEN-FOOT SKELETON on the front lawn. In the middle of a residential area. In broad daylight. And no one seemed to notice.
The incident took place in Austin. Why, yes. Austin IS a progressive run city where progressive voters elected progressive leaders, and more crime happened there. Go figure.
It is unclear is if this was a random theft, or if the loser in question knew the homeowner and felt like being an asshole. What is clear is that this didn't happen on a whim. He had to have planned it. He removed a concrete slab holding the skeleton in place.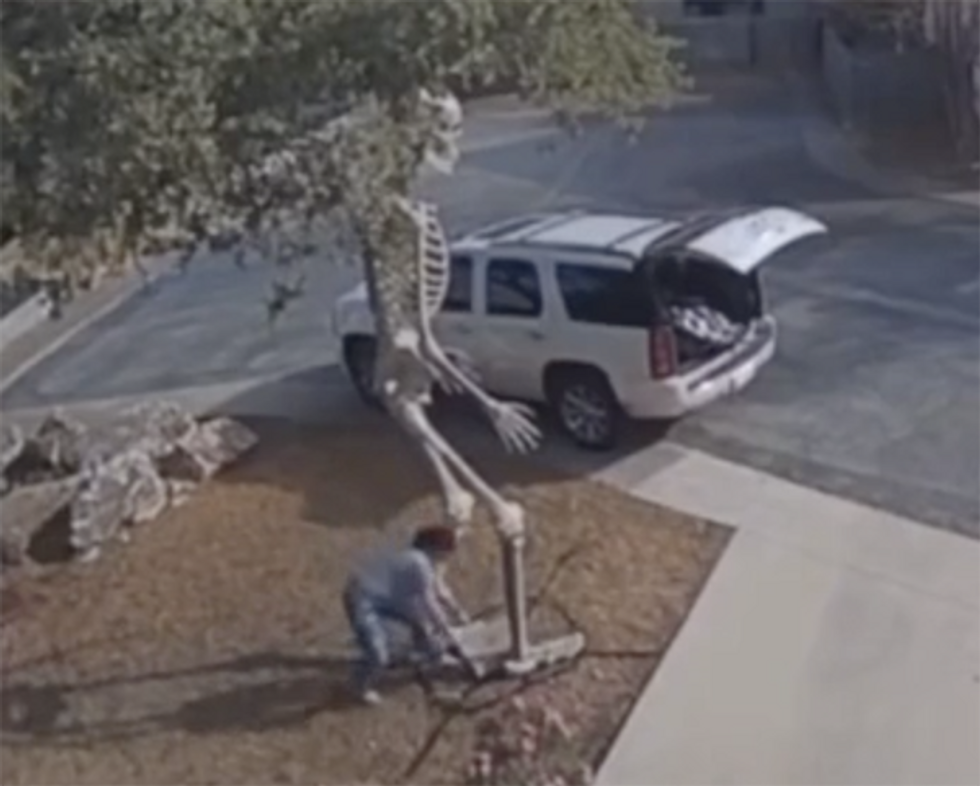 He then dragged the skeleton to his car. Please keep in mind, this happened in "the middle of the day" when "many community members" are "outside or milling around." Yet none of them said, "Hey, fella... stop doing that."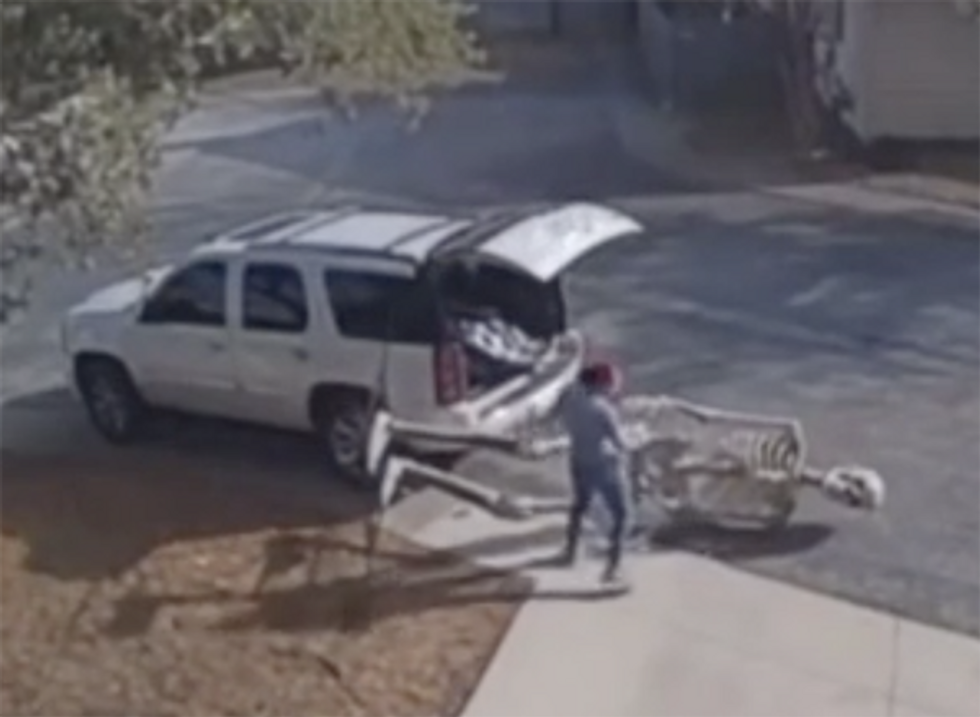 And the skeleton gets shoved into the back of the SUV.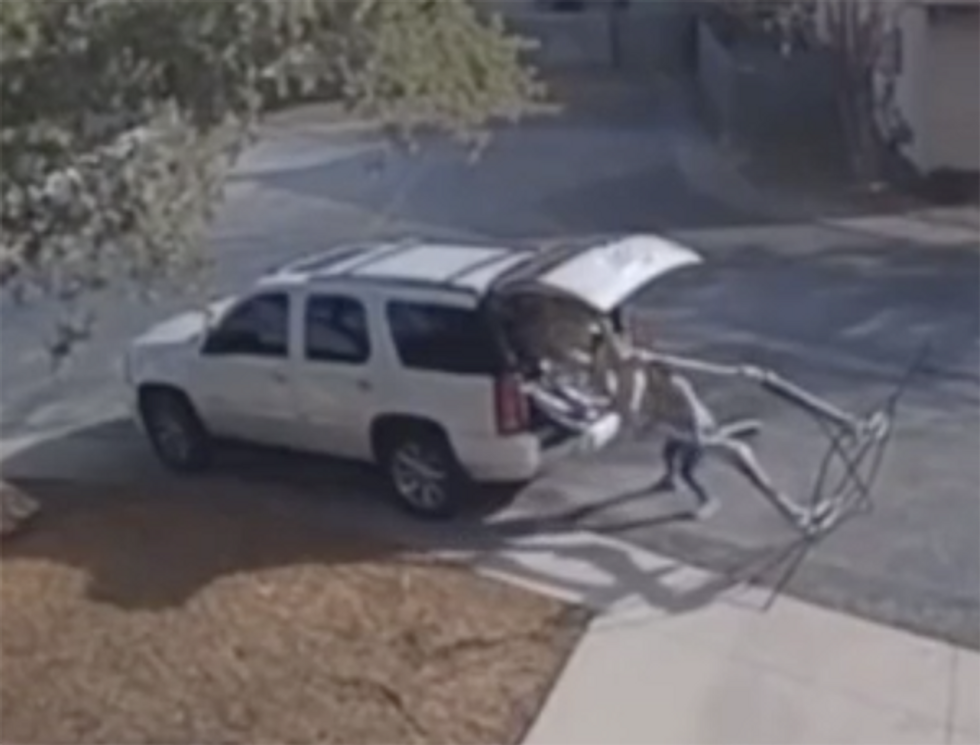 The video cuts off before we can see how long it takes to shove all fourteen feet of plastic bones into the car, close the door, and drive off. We know it was a successful theft because KXAN reports there is a $50 reward if the skeleton is returned to the sick single mother it was stolen from.
The person that took this, maybe that $50 would go a long way in helping clear their conscience and, you know, pointing us in the right direction.
If you live in the greater Austin area and happen to see a fourteen-foot skeleton on the run, please alert authorities. Many of the authorities have been defunded. As we said this is Austin and Austin is a progressive city. But you may be able to find someone to do something.
Editor's Note
LwC is on Substack now! Each day we overwhelm your brains with the content you've come to love from the Louder with Crowder Dot Com website.. but algorithms hide our ranting and raving as best they can. The best way to stick it to Big Tech? Subscribe to For the Content!
Crowder DESTROYS Dems' Fear-Mongering Ad! | Louder With Crowderyoutu.be